When I was a teenager my parents took me to dinner with some of their friends, one of whom was a financial advisor. He was sharing about a recent client of his who was in his twenties and had just landed a career that came with a generous paycheck. Soon after their meeting, the young man threw the advice out the window and began spending his new- found fortune on a fancy car with expensive features and all the latest toys a twenty-something could desire. The man shook his head and said that if only young people could understand that their financial future begins now and not when they are nearing retirement.
Start Now
No matter what ages your kids may be now is the time to start teaching them how to handle money. Ever since our kids were old enough to understand the concept of having a piggy bank, they have been saving money. I think the big issue for young people who mishandle money is that they aren't used to the idea of saving. Yet, if they start young they will be in the healthy habit of saving by the time the first paycheck arrives.
Save a Little, Spend a Little
This is our rule of thumb with our kids and money: save a little and spend a little. If they receive money for birthdays or Christmas or just in general they can spend it but first some of it is saved in the bank. My husband uses trips to the bank to deposit their money as fun outings that usually involve getting candy from the teller. We want our kids to feel like saving is important and part of having money. If they want to spend whatever is left, that's fine.
Teens and Money
Do you know how much money your teens actually have or are earning every week? Maybe it's time for a special dinner out where you can discuss the importance of thinking about how to manage money. A great book with an engaging format for teens is 101 Ways to Be Smart About Money by Rebecca Vickers. Find it at your local library or on amazon.com. It highlights 101 topics related to money from saving change in a piggy bank to how you dress for a job interview. The best thing is that it's only 51 pages so your teen is more likely to read it.
 Teaching Value
Do your kids understand the basic value of money? Is there a way for them to earn what they want? Some people like the idea of an allowance or a prize chart for school work. Giving our kids everything might be counterproductive to teaching them to value money or items on their own wish list. If a child has to work for something, they learn the essence of value.
Resources
Here are a few insightful resources for teaching your kids about money. For some clear visual charts on the ins and outs of finances on a basic level check out https://napkinfinance.com. Dave Ramsey has become one of the nation's leading experts on financial freedom. He has a complete kit for raising money smart kids called Financial Peace Jr. and it can be found on https://daveramsey.com.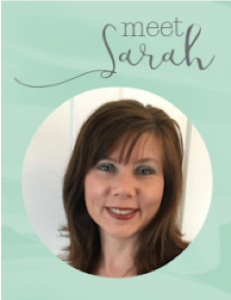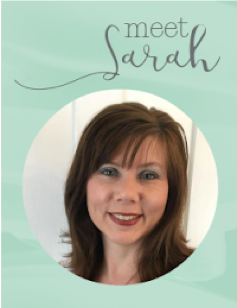 Sarah Brutovski is a homeschool mom of three children. She grew up just down the street from where she and her husband are raising their family now in rural Upstate New York. When she is not teaching her kids, grocery shopping, or drinking coffee you might find  her training for a half marathon, escaping for a morning at the beach, or chatting on the phone with one of her four siblings. Sarah loves writing on her blog sarahswritingcafe.blogspot.com and currently teaches creative writing at her kids' weekly co-op.