Wyoming Homeschool State Laws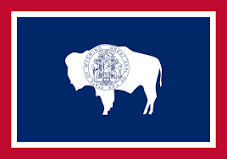 Home-based education is recognized in Wyoming and, pursuant to Wyoming State Statute 21-3-101, must meet the requirements of a basic academic educational program.  The following requirements are basically all that is required of a Wyoming homeschool parent or guardian:
Submit a curriculum to the local district board of trustees on an annual basis;
Include information in the curriculum report that demonstrates the program meets Wyoming's basic education requirements; and
Remember that "failure to submit a curriculum showing compliance is evidence that the home-based education program does not meet the requirements" for an approved homeschool program.
Wyoming Statute (W.S.) Section 21-4-101(a)(iii) states that "A home-based education program is an instruction to a child by the child's parent or legal guardian or by a person designated by the parent or legal guardian.  Instruction provided to more than one family unit does not constitute a home-based education program."
W.S. Section 21-4-101(a)(vi) requires that home-based education programs must provide "a sequentially progressive curriculum of fundamental instruction in reading, writing, mathematics, civics, history, literature and science."  There is no requirement to include concepts, topics or practices that conflict with the religious doctrines of the parents.
Wyoming does not require testing of homeschool students but homeschool students are allowed to participate in the state PAWS (Proficiency Assessment for Wyoming Students) tests at no expense to the parent or guardian.  If a homeschool student intends to participate in the annual assessment, the local school district must be notified by November 1 of the year the assessment is given.
Wyoming does not require homeschool instructors or teachers to be certified or licensed or possess any specific education credentials.
Wyoming Homeschool State Laws Links:
Wyoming Colleges
NOTE:  HomeschoolFacts does not endorse any of the links or organizations listed above.  All of the information provided is intended for research purposes only and is not given as legal advice.  REMEMBER:  The most important thing you can do to prepare for homeschooling your child is to become familiar with your state's laws about homeschooling.