Wisconsin Homeschool State Laws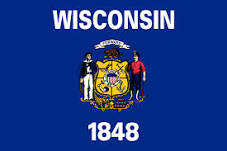 Wisconsin Statutes, Section 118.15(a) recognizes homeschooling as an educational alternative under the state's compulsory school attendance law.  The law reads:  "…any person having under control a child who is between the ages of 6 and 18 years shall cause the child to attend school regularly during the full period and hours, religious holidays excepted, that the public, private or tribal school in which the child should be enrolled is in session until the end of the school term, quarter or semester of the school year in which the child becomes 18 years of age."  The section goes on to say that "Instruction in a home-based private education program that meets all the criteria under s. 118.165(1) may be substituted for attendance at a public or private school."  However, a home-based private educational program is not the same as a private school under Wisconsin state law.
A home-based private educational program is defined in the law as "a program of educational instruction provided to a child by the child's parent or guardian or by a person designated by the parent or guardian.  An instructional program provided to more than one family unit does not constitute a home-based private educational program."
Wisconsin laws (Section 118.165 Private Schools) related to home-based private educational programs (i.e., homeschooling) outline the following requirements for a homeschooling designation:
The primary purpose of the program must be to provide private or religious-based education;
The program must be privately controlled;
The program must provide academic instruction for at least 875 hours each school year;
The program provides a "sequentially progressive" curriculum including instruction in reading, language arts, mathematics, social studies and science and health; and
The program is not created or operated for the purpose of avoiding Wisconsin's compulsory school attendance requirements.
By October 15th of each school year, the parent or guardian of each home-based student is required to submit a statement of enrollment in the home-based educational program by completing and submitting a form to the Wisconsin Department of Public Instruction (Wis. Stats. Section 115.30(3)).  Testing of students is not mandatory under Wisconsin law.  A student enrolled in a home-based private education program will not receive a traditional Wisconsin high school diploma, but may pursue the requirements for a GED certificate.  (Section 118.165(1)(d))
If a student enrolled in a Wisconsin home-based private educational program meets the standards for admission to certain public school courses, that student can be allowed by the local school district to attend "up to two courses at a public school in the district during each school semester if the school board determines that there is sufficient space in the classroom. Under this provision, a home-based private education program student may attend one public school course in each of two school districts, but will not be approved to attend more than two courses in any one semester.
Wisconsin Homeschool State Laws Links:
Wisconsin Colleges:
NOTE:  HomeschoolFacts does not endorse any of the links or organizations listed above.  All of the information provided is intended for research purposes only and is not given as legal advice.  REMEMBER:  The most important thing you can do to prepare for homeschooling your child is to become familiar with your state's laws about homeschooling.