West Virginia Homeschool State Laws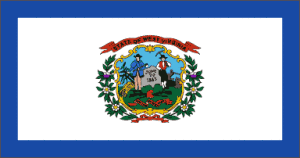 Compulsory public school attendance requirements in West Virginia apply to children beginning at age six and continue to the child's sixteenth birthday.  A child is considered exempt from compulsory public school attendance if he or she is enrolled in a private, parochial or other approved school that meets the approval of the county board and that conducts instruction for the same number of hours and days per year as required by the West Virginia public school system.
A West Virginia homeschooled student is exempt from public school attendance requirements if:
The instruction is in the home of the child or children or at some other place approved by the county board;
The parent(s) serving as teachers have at least a high school diploma or GED;
The parent(s) submit a plan of instruction to the county board;
The person(s) providing instruction must provide to the county board required records including attendance, mode of instruction and progress of students.
The person(s) providing home instruction provides an annual Notice of Intent to provide to homeschool that includes the name, address, age, and grade level of any "child of compulsory school age" to be enrolled in the school.
On or before June 30 each year the instructor/parent must "obtain an academic assessment of the child for the previous school year and submit the results to the county superintendent." If the assessment takes place outside of a public school, the parent or legal guardian of the child will be required to pay the cost of the assessment.
Homeschooling in West Virginia must be either (1) approved by a school board, or (2) approved after the parent(s) files a notice of intention to provide home instruction.  There is no required form for this notice, but the letter must include:
the parent(s) stated intention to provide home instruction;
each student's name, address, age, and grade level;
an outline/plan of instruction for the year; and
satisfactory evidence of the home instructor's high school diploma or equivalent.
Additionally, on March 14, 2015, the West Virginia State Legislature passed H.B.2793 which amended West Virginia State Code §18-8-1 to clarify "that parents and guardians of exempt children may not be prosecuted under §18-8-2 and clarifying that exempt children are not status offenders."
West Virginia Homeschool State Laws Links:
West Virginia Colleges:
NOTE:  HomeschoolFacts does not endorse any of the links or organizations listed above.  All of the information provided is intended for research purposes only and is not given as legal advice.  REMEMBER:  The most important thing you can do to prepare for homeschooling your child is to become familiar with your state's laws about homeschooling.