Washington Homeschool State Laws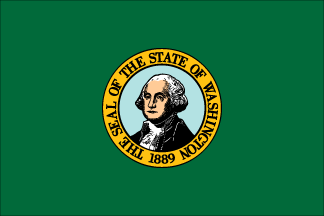 The Washington State Legislature states that "instruction shall be home-based if it consists of planned and supervised instructional and related educational activities, including a curriculum and instruction in the basic skills of occupational education, science, mathematics, language, social studies, history, health, reading, writing, spelling, and the development of an appreciation of art and music, provided for a number of hours equivalent to the total annual program hours per grade level established for approved private schools."
The Revised Code of Washington (RCW) regarding compulsory public school attendance reads as follows:  "All parents in this state of any child eight years of age and under eighteen years of age shall cause such child to attend the public school of the district in which the child resides and such child shall have the responsibility to and therefore shall attend for the full time when such school may be in session unless:  (b) The child is receiving home-based instruction as provided in subsection (4) of this section."  (Full text can be read at Washington State Legislature)
Homeschool or "home-based" education in Washington must be:
"Provided by a parent who is instructing his or her child only and is supervised by a certificated person. A certificated person for purposes of this chapter … shall be a person certified under chapter 28A.410 RCW (http://apps.leg.wa.gov/RCW/default.aspx?cite=28A.410). For purposes of this section, 'supervised by a certificated person' means: The planning, by the certificated person and the parent, of objectives consistent with this subsection; a minimum each month of an average of one contact hour per week with the child being supervised by the certificated person; and evaluation of such child's progress by the certificated person. The number of children supervised by the certificated person shall not exceed thirty for purposes of this subsection; OR
Provided by a parent who is instructing his or her child only and who has either earned forty-five college-level quarter credit hours or its equivalent in semester hours or has completed a course in home-based instruction at a postsecondary institution or a vocational-technical institute; OR
Provided by a parent who is teaching [only their own children] and is deemed sufficiently qualified to provide home-based instruction by the superintendent of the local school district in which the child resides."
A parent conducting home-based instruction in the state of Washington must:
file with the local superintendent or a superintendent of a nonresident district which accepts home school students as transfer students, an annual signed declaration of intent to homeschool by September 15 of each year "or within two weeks of the beginning of any public school quarter, trimester, or semester," including a statement as to whether or not a certified person will be supervising the instruction;
guarantee that test scores or progress assessments and immunization records will be forwarded to any school the student may attend in the future;
administer annually to each child in the home-based school a "standardized achievement test approved by the state board of education or use an annual assessment of the child's academic progress that is written by a certificated person who is currently working in the field of education;" and
conduct classes a minimum of 180 days or an average of 1000 hours per year.
Updated February 2018
Washington Homeschool State Laws Links:
Washington Colleges
---
NOTE:  HomeschoolFacts does not endorse any of the links or organizations listed above.  All of the information provided is intended for research purposes only and is not given as legal advice.  REMEMBER:  The most important thing you can do to prepare for homeschooling your child is to become familiar with your state's laws about homeschooling.