Utah Homeschool State Laws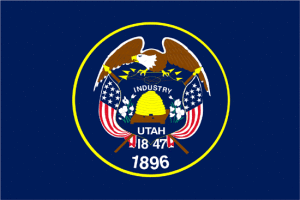 The Utah State Legislature, in its 2005 General Session, modified procedures for exempting minors who are homeschooled from attendance at a public or regularly established private school.  Amendment SB59 requires that local Utah boards of education, on an annual basis, must excuse a school-age minor from school attendance if the minor's parent files a signed affidavit that the minor will attend a home school and receive instruction: (a) in the subjects the State Board of Education requires to be taught in public schools; (b) for the same length of time as minors are required to receive instruction in public schools; and (c) provides that, instruction will be provided subject to the Utah state law related to instructional requirements for homeschooled minors.  (NOTE:  Currently, R277-419, Pupil Accounting, requires schools to offer a minimum of 180 days and a minimum of 990 hours for grades 2-12 and less for K – 1st grade.)
Each year parents must submit a signed affidavit to the school district of residence stating that the child will attend homeschool and will receive instruction in the subjects the State Board of Education requires and for the same length of time minors are required to be taught in public schools, as determined by the State Board of Education rules. A signed and notarized affidavit must be provided for each minor taught at the home.  The statute does not specify a form for the affidavit, but a school district may, but is not required to, provide a form to parents.  Homeschool students will receive a certificate from the local school board excusing their attendance from the public schools.  (NOTE:  Utah public school core curriculum as detailed in Utah Administrative Code Rule R277-700 current to 8/1/2015 can be found at this link.)
The resident school district has no responsibility or authority regarding a home school's curriculum, student assessment, instructional materials, or instruction evaluation (State Board of Education Rule R277-604-4).  The parent of a minor attending a homeschool is solely responsible for the selection of instructional materials and textbooks; the time, place, and method of instruction; and the evaluation of the home school instruction.  Local Utah school boards are prohibited from requiring a parent of a minor who attends a homeschool to maintain records of instruction or attendance; requiring credentials for individuals providing home school instruction; inspecting homeschool facilities or requiring standardized or other testing of homeschool students.
In addition, on July 1, 2013, Home and Private school students became eligible to register for online courses through the Statewide Online Education Program. Specifically, Utah Code 53A-15-1202(2)(b) states that "beginning on July 1, 2013, a student is eligible: (i) who attends a private school or homeschool; and (ii) whose custodial parent or legal guardian is a resident of Utah."
Utah Homeschool State Laws Links:
Utah Colleges
NOTE:  HomeschoolFacts does not endorse any of the links or organizations listed above.  All of the information provided is intended for research purposes only and is not given as legal advice.  REMEMBER:  The most important thing you can do to prepare for homeschooling your child is to become familiar with your state's laws about homeschooling.