US Virgin Islands Homeschool Laws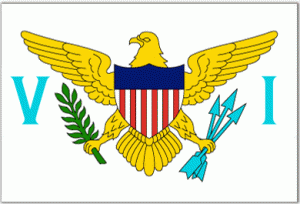 Public schools in the U.S. Virgin Islands are managed by the USVI Department of Education, and are available on St. Croix (K-12), St. Thomas (K-12) and St. John (K-8).  There are no schools on Water Island.  Virgin Island Code Annotated Title 17, Section 82 states compulsory attendance requirements as running from the school year nearest the student's fifth birthday and extending until the end of the school year "nearest" the student's sixteenth birthday, or "to educate the child at home."
The Virgin Islands has no specific homeschool statute, but regulations do address certain requirements for home instruction:
Homeschool parents in the Virgin Islands are not required to hold any specific educational qualifications. However, if a tutor is used, the homeschool parent must seek the Commissioner of Education's approval of the tutor's qualifications and the proposed courses of study.
Although standardized testing of homeschool students is not required by statute, the Commissioner of Education may require that the pupils be examined by a representative of the Virgin Island's Department of Education.
The Virgin Islands has no statutory regulation or authority that directly specifies a required number of days for home instruction.
The Virgin Islands' Department of Education Home Instruction Policy has set forth the following "duties and requirements" for homeschool parents:
"Parents shall file with the Commissioner of Education a 'Notice of Intent: Instruction of Student at Home' form. The notice of intent will be effective for up to one (1) year. [NOTE: a Notice of Intent form can be obtained from the Department's State Office of Curriculum and Instruction.]
Filing of a Notice of Intent must occur within ten (10) days of the start of the home instruction program.
A parent, by filing a Notice of Intent, acknowledges full responsibility for the education of their child in accordance with the requirement of the Virgin Islands law.
Receipt of a Notice of Intent in no way constitutes approval by the Department of Education of a program of home instruction."
Required subject for home instruction are those "as approved by [the] Commission of Education." (V.I.R. & Regs. Tit. 17, Section 84-1)
A completed Notice of Intent must provide "basic program information," including:
The name of the teacher;
Subjects to be taught;
Days of instruction; and
The teacher's method of assessment.
In addition, the Virgin Islands Department of Education will conduct a semi-annual Portfolio Review.  "The school district shall provide whatever reasonable assistance it can to ensure that children instructed at home benefit appropriately from home instruction, including, but not limited to, Promotional/Retention Policies, grade level standards, and sample portfolios."  (V.I. Code Ann. Tit. 17, Section 84)
US Virgin Islands Homeschool Laws Links:
NOTE:  HomeschoolFacts does not endorse any of the links or organizations listed above.  All of the information provided is intended for research purposes only and is not given as legal advice.  REMEMBER:  The most important thing you can do to prepare for homeschooling your child is to become familiar with your state's laws about homeschooling.