Tennessee Homeschool State Laws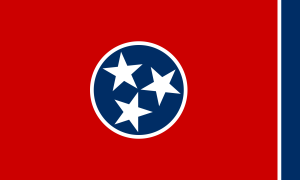 LEGAL SUMMARY
Homeschool Law – In Tennessee, parents have the option to educate their children at home, an option known as homeschooling or home education.
Parents in Tennessee may choose to home school their own children in grades K – 12. The Tennessee Home School law (Tennessee Code Annotated § 49-6-3050) states: "A home school is a school conducted or directed by a parent or parents or a legal guardian or guardians for their own children."
Number of Classroom Hours Required – At least four hours per school day for 180 days each academic year.
Parental Responsibilities – Home School parent/teachers must hold at least a high school diploma or GED.  A Notice of Intent (NOI) to Home School should be completed only by parent(s) conducting a home school under the supervision of the superintendent of a local education agency (LEA). Pursuant to T.C.A. § 49-6-3050, a parent-teacher conducting a home school shall maintain attendance records for the student. 2. Attendance records for a home-school student shall be submitted to the director of schools for the LEA in which the home-school student resides at the end of each school year. In grades 5, 7, and 9, each home-schooled child must take a standardized test administered by the Commissioner of Education, by someone designated by the commissioner, or by a professional testing service approved by the LEA.
GRADUATION REQUIREMENTS
NOTE:  The following suggestions meet or exceed graduation requirements for Tennessee. 
| | |
| --- | --- |
| SUBJECT AREA | # OF CREDITS |
| Mathematics | 4 |
| English | 4 |
| Science | 3 |
| Social Science | 3 |
| Physical Science | 1.5 |
| Personal Finance | .5 |
| Foreign Language | 2 |
| Fine Arts | 1 |
| Elective Focus | 3 |
| TOTAL: | 22 |
Updated January 2020
Tennessee Homeschool State Laws Links
Tennessee Colleges:
---
NOTE:  HomeschoolFacts does not endorse any of the links or organizations listed below.  All of the information provided is intended for research purposes only and is not given as legal advice.  REMEMBER:  The most important thing you can do to prepare for homeschooling your child is to become familiar with your state's laws about homeschooling.
COVID-19 UPDATE:  Due to the COVID-19 Pandemic and the ever-changing landscape of education, we are monitoring potential changes to homeschool requirements and will be updating our state pages within the next few months.