Tennessee Homeschool State Laws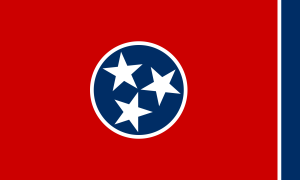 According to Tennessee Code Annotated §49-6-3050, a homeschool is "a school conducted by parent(s) or legal guardian(s) for their own children." Any parent or guardian who is a resident of Tennessee is allowed to withdraw their child from a public school if they believe they have "any good and substantial reason as determined by such parent or other person having legal custody of the child, and agreed to by the respective local board of education." (Tennessee Statutes, 49-6-3001, § c.4)
Tennessee law defines home schools in three (3) ways:
Schools that are associated with a church-related school – Church-related home schools are not subject to the same requirements as are non-church home schools. Home schools linked to or associated with church-related schools must register with their Local Education Agency (LEA) and students of the school must take standardized achievement tests used by the local school district and approved by the State Board of Education. In Tennessee, attendance at a church-related school is not considered to be homeschooling because church-related schools do not fit the state's definition of homeschooling as being "conducted" by the child's parent(s) or guardian(s) for their own children. In addition, if the church-related school aligns with the requirements of §49-50-801, it will not be required to comply with any of the homeschool provisions of §49-6-3050 (http://tennessee.gov/sos/acts/100/pub/Pubc0434.HTM). Under Section 49-50-801, the church-related school must meet the standards of accreditation or membership with the Tennessee Association of Christian Schools, the Association of Christian Schools International, the Tennessee Association of Independent Schools, the Southern Association of Colleges and Schools, the Tennessee Association of Non-Public Academic Schools, the Tennessee Association of Church-Related Schools, or a school affiliated with Accelerated Christian Education, Inc.
Independent home schools that are not associated with church schools – In order to qualify as a homeschool in Tennessee, parents must:

File a Notice of Intent (NOI) with the local school district superintendent before the school year begins. The NOI must include names, number, ages and grade levels of all students, the location of the school, curriculum to be taught, intended hours of instruction, and the parent-teacher's educational qualifications;
Keep attendance records which are submitted to the local school superintendent at the end of the school year and are subject to inspection by the superintendent at any time of the year;
Conduct classes at least four hours a day for the same number of days required for public schools;
Verify that the parent/teacher has at least a high school diploma or a GED;
Submit required proof of vaccination or a signed statement "that such immunization and other preventive measures conflict with the parents' or guardian's religious tenets and practices;" and
In grades 5, 7, and 9, arrange a standardized test administered by the commissioner of education, by someone designated by the commissioner, or by a professional testing service approved by the LEA. A parent may be present with their child during the 5th-grade test.

Category III" schools are non-public schools that are accredited by one of the following: (a) any accreditation division of AdvancED (a merger of Pre-K-12 divisions of the North Central Association Commission on Accreditation and School Improvement (NCA CASI) and the Southern Association of Colleges and Schools Council on Accreditation and School Improvement (SACS CASI)—and expanded through the addition of the Northwest Accreditation Commission (NWAC) in 2012); (b) National Association of Independent Schools (SAIS); or (c) the National Council for Private School Accreditation (NCPSA). Category III schools are required to report attendance records for all students to their local public school system.
Updated January 2018
Tennessee Homeschool State Laws Links
Tennessee Colleges:
---
NOTE:  HomeschoolFacts does not endorse any of the links or organizations listed below.  All of the information provided is intended for research purposes only and is not given as legal advice.  REMEMBER:  The most important thing you can do to prepare for homeschooling your child is to become familiar with your state's laws about homeschooling.