Rhode Island Homeschool State Laws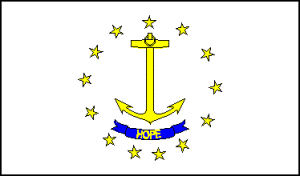 Rhode Island is an "approval" state, which means that Rhode Island law requires that a local school committee must approve a home school's course of instruction to determine whether such courses meet the requirements of Rhode Island law (Rhode Island General Law/RIGL 16-19-2).  At-home instruction is approved when it complies with the following requirements as detailed in RIGL 16-19-2:
The period of attendance is substantially equal to that required in public schools, which is five and one-half hours per day for a minimum of 180 days; and
Attendance registers and registers indicating the amount of daily instruction by subject are kept (RIGL 16-19-2).
Generally speaking, Rhode Island suggests that the homeschool parent send a Letter of Intent (LOI) to the local school district stating the parent's intention to homeschool their child for the coming school year.  The letter should include a statement that homeschool attendance will be equal to that required by law for public schools and that courses offered will meet the requirements of Rhode Island public school law.
Rhode Island state law requires that school instruction is conducted in English and that the curriculum must include: Reading, writing, geography, arithmetic, history of the United States, history of Rhode Island, principles of American government, health and physical education. History and government of Rhode Island must be taught beginning with the fourth grade. In high school, the U.S. Constitution and Rhode Island Constitution must be taught (RIGL 16-19-2).
A teaching certificate is not required of homeschool instructors, but "thorough and efficient instruction" is expected (RIGL 16-19-2).  In addition, the child's parent, along with the local school committee, "must agree on a method of evaluating the student's progress in all required subjects" (RIGL 16-19-2).
Rhode Island home education law differs from many other states in that, in Rhode Island, local school districts must loan textbooks in science, math and modern foreign languages as well as texts for other subject areas.  But, the only books that can be loaned are books currently being used in Rhode Island public schools (RIGL 16-23-2).  Any other materials must be purchased by the homeschool parent/instructor.
Updated January 2018
Rhode Island Homeschool State Laws Links:
Rhode Island Colleges
---
NOTE:  HomeschoolFacts does not endorse any of the links or organizations listed above.  All of the information provided is intended for research purposes only and is not given as legal advice.  REMEMBER:  The most important thing you can do to prepare for homeschooling your child is to become familiar with your state's laws about homeschooling.