North Carolina Homeschool State Laws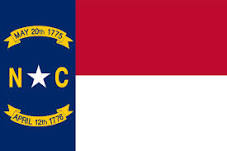 On May 30, 2013, North Carolina Governor Pat McCrory signed Senate Bill 189, re-defining the state law regarding the term "homeschool." This law defines "homeschool" as "a nonpublic school consisting of the children of not more than two families or households, where the parents or legal guardians or members of either household determine the scope and sequence of academic instruction, provide academic instruction, and determine additional sources of academic instruction." The law went into effect at the beginning of the 2013-2014 school year and effectively gives permission to family members other than the parents and to outside teachers or tutors to provide homeschool instruction. Previous to the signing of this law, parents were required to provide all instruction in core subjects including language arts, math, science, and social studies.
North Carolina parents wishing to establish a homeschool are required to select one of two types of legally approved "nonpublic" schools: (1) a qualified nonpublic school; or (2) a private church (religious) school or a school with a religious charter. Regulations and requirements are the same for both types of homeschools. For either type of homeschool, teachers or instructors must hold a high school diploma or an acceptable equivalent.
NC Homeschool Requirements and Regulations
115C-548: Private church schools or schools of "religious charter" must maintain annual attendance and disease immunization records for each enrolled pupil who is regularly attending classes and must operate for a nine calendar month school term.
115C-549: Such schools must, at least once a year, administer a "nationally standardized test or other nationally standardized equivalent measurements to all students enrolled or regularly attending grades three, six and nine.  These standardized tests must measure achievement in English grammar, reading, spelling, and mathematics.
115C-550: Each nonpublic school must, at least once a year, administer a nationally standardized test or other nationally standardized equivalent measurements to all students enrolled and regularly attending the 11th grade.
115C-551: "Any such school may, on a voluntary basis, participate in any State-operated or sponsored program which would otherwise be available to such school, including but not limited to the high school competency testing and statewide testing programs."
115C-552: Any new nonpublic school must file with the State a notice of intent to operate, name and address of the school, and the name of the school's owner and chief administrator.  Any school that wishes to terminate operation must first notify the North Carolina Division of Non-Public Education.
115C-554: No non-public school that complies with the requirements of §115C "shall be subject to any other provision of law relating to education except requirements of law respecting fire, safety, sanitation, and immunization."
115C-555: This section states that provisions of North Carolina Statutes, §115C "shall apply to any nonpublic school which has one or more of the following characteristics:  (1) it is accredited by the State Board of Education; (2) it is accredited by the Southern Association of Colleges and Schools; (3) it is an active member of the North Caroline Association of Independent Schools; and (4) it receives no funding from the State of North Carolina.
115C-564: If a school operates in a private residence, "any requirement related to safety and sanitation inspections shall be waived."  In addition, "The persons providing academic instruction in a home school shall hold at least a high school diploma or its equivalent."
Updated January 2018
North Carolina Homeschool State Laws Links:
North Carolina Colleges
---
NOTE:  HomeschoolFacts does not endorse any of the links or organizations listed above.  All of the information provided is intended for research purposes only and is not given as legal advice.  REMEMBER:  The most important thing you can do to prepare for homeschooling your child is to become familiar with your state's laws about homeschooling.