North Carolina Homeschool State Laws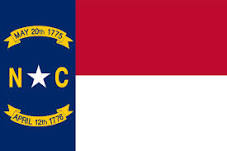 North Carolina Homeschool Law/State Code – "North Carolina law defines a home school as a non public school consisting of the children of not more than two families or households, where the parents or legal guardians or members of either household determine the scope and sequence of the academic instruction, provide academic instruction, and determine additional sources of academic instruction. General Statute 115C-563(a) as amended changes the definition of a home school to allow parents to hire tutors, let their children participate in group settings where they receive instruction (co-ops, 4-H classroom instruction, etc.) and be instructed by an expert that is not a part of the household in the established homeschool (apprenticeships, a homeschool doctor teaching biology, etc.) This will allow homeschool parents more freedom to choose what is best for the education of their children."  https://ncadmin.nc.gov/public/home-school-information 
Compulsory Attendance Requirement – Children must attend school between the ages of 7 and 16.
Number of Classroom Hours Required – Home schools must conduct instruction on a regular schedule for at least nine calendar months of the year, excluding holidays and vacations.
State Mandated Subjects – Offer instruction of at least similar quality, scope and duration as local conventional schools.
Assessment Requirements – G.S. 115C-549 and G.S. 115C-557 both require the making and maintaining of nationally standardized test result records for each enrolled student.  G.S. 115C-553, G.S. 115C-561 and G.S. 115C-563(b) empowers DNPE to ". . . inspect certain records under this Part . . ." (implying more than one, but not all three types). North Carolina's law addressing the annual nationally standardized testing of non-public school students (both home and conventional) makes no exceptions for any reason. (https://ncadmin.nc.gov/public/home-school-information/home-school-faqs#testing)
Immunization Requirements – Homeschools must keep a record of student immunizations.
G.S. 130A-155(b) empowers state and local health inspectors to review the student immunization records. 
Parental Responsibilities
Notification Required When Homeschool Established? – New notice of intents (NOIs) to operate a home school or requests to re-open a home school are accepted July 1st – April 30th annually. (https://ncadmin.nc.gov/public/home-school-information ) 
Record Keeping Requirements? – The only student record needed to begin the new home school is the student's immunization record.   G.S. 115C-564 requires home schools to elect to operate under either Part 1 or Part 2 of Article 39 and then to meet the requirements of that elected Part.  Both G.S. 115C-548 and G.S. 115C- 556 require that each non-public school ". . . shall make and maintain annual attendance and disease immunization records for each pupil enrolled."  
Teacher Certification Required? – Homeschool parent/teacher must hold at least a high school diploma or its equivalent.
If you're interested in more information about your state's homeschool laws, contact: www.info@hsf.com and your inquiry will be answered via email within 24 hours. For details about graduation requirements in your area, contact your nearest school district office.
Updated: November 2020
North Carolina Homeschool State Laws Links:
North Carolina Colleges
---
 NOTE:   HomeSchoolFacts intends the above information to be used for research purposes only. None of this information is intended as legal advice by HomeSchoolFacts.  
COVID-19 UPDATE:  Due to the COVID-19 Pandemic and the ever-changing landscape of education, we are monitoring potential changes to homeschool requirements and will be updating our state pages within the next few months.