New York Homeschool State Laws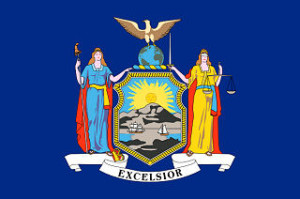 New York Homeschool Law/State Code – Parents of, or persons in parental relation to, compulsory school age children have the legal right to instruct their children at home. If a child is being educated at home, the local school district must be assured that the child is receiving instruction in certain required courses/subjects.
http://www.nysed.gov/nonpublic-schools/home-instruction .  Students enrolled in non-public schools or home instruction are exempt from the compulsory attendance requirement.  (https://codes.findlaw.com/ny/education-law/edn-sect-3205.html ). Visit state laws at:  https://www.nysenate.gov/legislation/laws/EDN/3204.
Compulsory Attendance Requirement – In each school district of the state, each minor from six to sixteen years of age shall attend full time instruction.
Number of Classroom Hours Required – Except as otherwise provided by law, no board of education or community board in the city school district of the city of New York shall provide for a school year consisting of fewer than one hundred eighty days of school (900 hours).   (http://www.p12.nysed.gov/sss/lawsregs/home.html#HomeSchooling )
State Mandated Subjects – Subject requirements vary by grade, as follows: 
ALL GRADES K to 12:  Patriotism and citizenship; About substance abuse; Traffic safety (including bike safety); Fire safety; PLUS U.S. and New York history and constitutions must be taught at least once before grade 9.
GRADES 1 to 6:  Arithmetic, Reading, Spelling, Writing, English, Geography, U.S. History, Science, Health, Music, Visual Arts and Physical Education
GRADES 7 to 8:  Mathematics, English, History and Geography, Science, Health, Music, Art, Practical Arts, Physical Education and Library Skills
GRADES 9 to 12: Mathematics (2 credits); English (4 credits); Social Studies, including American history, participation in government and economics (4 credits); Science (2 credits); Art or music (1 credit); Health (.5 credits); Physical education (2 credits); and Electives (3 credits).  
Assessment Requirements – Norm-referenced achievement test or written evaluation required, depending on grade level. Generally speaking, starting in fourth grade, a nationally approved achievement test is required every other year to serve as the year-end assessment. From 9th to 12th grade, this achievement test is required every year. (Consult your local school district for specific information.)  (http://www.nysed.gov/nonpublic-schools/home-instruction )
As of April 6, 2020:  "Section 100.10(h) regarding annual assessment for students participating in a program of home instruction is amended to provide that an alternative form of evaluation, in lieu of an annual assessment, shall be permitted for all grades in the 2019-20 school year due to the State of Emergency declared by the Governor pursuant to an Executive Order for the COVID-19 crisis. The Board of Regents today adopted emergency regulations to ease the burdens and provide important flexibility for educators, students, professionals and others to address interruptions in the wake of the COVID-19 pandemic."  
Immunization Requirements – Each school shall require of every child entering or attending such school proof of immunization in accordance with the provisions of section twenty-one hundred sixty-four of the public education law. (http://www.p12.nysed.gov/sss/lawsregs/914_Immunizations.html )
Parental Responsibilities – 
Notification Required When Homeschool Established? – Parents who wish to home school their children must provide written notice of intent to the school district superintendent. The school district must then respond to the family and provide a copy of the home instruction regulations as well as an individualized home instruction plan (IHIP) form to complete. Parents are responsible for identifying the curriculum materials that they will use to instruct their children in the required subject areas. 
(http://www.nysed.gov/nonpublic-schools/homeinstruction )
Record Keeping Requirements? – Parents must submit regular quarterly reports to the superintendent. Reports must include: (1) total hours of in-class instruction provided during the quarter; (2) a summary of all material covered in each subject area; and (3) a student grade or written evaluation for each subject taught during the quarter. Parents must also submit an annual assessment along with final quarterly report.
Teacher Certification Required? – No qualifications required other than that parent/instructor must be "competent."  
If you're interested in more information about your state's homeschool laws, contact: www.info@hsf.com and your inquiry will be answered via email within 24 hours. For details about graduation requirements in your area, contact your nearest school district office.
Updated: November 2020
New York Homeschool State Laws Links:
New York Colleges:
---
 NOTE:   HomeSchoolFacts intends the above information to be used for research purposes only. None of this information is intended as legal advice by HomeSchoolFacts. 
COVID-19 UPDATE:  Due to the COVID-19 Pandemic and the ever-changing landscape of education, we are monitoring potential changes to homeschool requirements and will be updating our state pages within the next few months.