New York Homeschool State Laws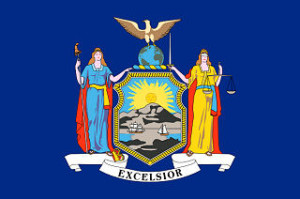 Parents are not required to register their child in a New York public school if they plan to provide homeschooling. But – if a parent is interested in homeschooling a child in the State of New York, keep in mind that it is a highly regulated state when it comes to homeschooling. The five most important points to address are:
You must submit a Letter of Intent to establish a homeschool to the District Superintendent by July 1st or within fourteen days of the beginning of your homeschool program.
You must provide an Individualized Home Instruction (IHIP) plan to the District Superintendent. The IHIP must include your syllabus/plan of instruction; a list of the textbooks you will use; a list of dates you intend to submit your quarterly informational reports as required by your local school district; and the names of all persons providing instruction in your school.
You are required to maintain attendance records throughout the instructional year.
You are required to keep attendance records for each child in your school that clearly show you are meeting the "substantial equivalent" of 180 days a year. Attendance records do not have to be filed with the school district UNLESS the superintendent requests your file records.
In addition to the daily requirement, homeschooled students are required to meet hourly attendance requirements: 900 hours of school per year in grades 1–6, and 990 hours of school per year in grades 7–12.
Quarterly reports submitted to the District Superintendent must include:

Total hours of instruction provided during the reference quarter;
A description of the material covered in each subject area; and
A grade or narrative evaluation of each subject.

Annual Assessments must include the following:

Grades K-3/Either a standardized test or a written evaluation or a peer review panel or assessment done by a certified teacher.
Grades 4-8/The annual assessment MUST be a standardized test administered every other year.
Grade 9+/Students must be evaluated yearly with a standardized test with a resulting composite score above the 33rd
4 More Details about Homeschooling in NY
New York state law does not require teaching credentials for parents providing home instruction.
Children enrolled in homeschool in New York are not eligible to participate in public school intramural sports.
Children enrolled in homeschool in New York are allowed to use public school libraries, career information centers, and gymnasiums, but there must be "mutual agreement on the part of all involved parties."
Dual enrollment services are not available to homeschool students in New York.
Updated January 2018
New York Homeschool State Laws Links:
New York Colleges:
---
NOTE:  HomeschoolFacts does not endorse any of the links or organizations listed above.  All of the information provided is intended for research purposes only and is not given as legal advice.  REMEMBER:  The most important thing you can do to prepare for homeschooling your child is to become familiar with your state's laws about homeschooling.