New York Homeschool State Laws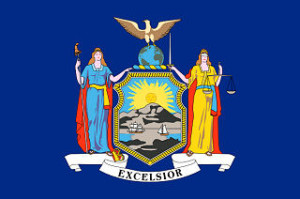 LEGAL SUMMARY
New York Homeschool Law – NYSED / P-12 / Part 100 Regulations / 100.10 Home Instruction
100.10 Home instruction. (http://www.p12.nysed.gov/part100/pages/10010.html)
Purpose of section. The purpose of this section is to establish procedures to assist school authorities in fulfilling their responsibility under Education Law, sections 3204(2) and 3210(2)(d), and in meeting their responsibility of determining the competency of the instructor and substantial equivalence of instruction being provided at home to students of compulsory school attendance age, and to assist parents who exercise their right to provide required instruction at home to such students in fulfilling their responsibilities under Education Law, section 3212(2).
Notice of intention to instruct at home.

Except as otherwise provided in paragraphs (2) and (3) of this subdivision, parents or other persons in parental relation to a student of compulsory school attendance age shall annually provide written notice to the superintendent of schools of their school district of residence of their intention to educate their child at home by July 1st of each school year. The school year begins July 1st and ends June 30th for all purposes within this section. In the case of the City School District of the City of New York, the school district of residence for students who, if enrolled in the public schools, would attend elementary school, intermediate school or junior high school in a community school district, shall be deemed to be the community school district in which the parents reside.
Parents who determine to commence home instruction after the start of the school year, or who establish residence in the school district after the start of the school year, shall provide written notice of their intention to educate their child at home within 14 days following the commencement of home instruction within the school district.
Number of Classroom Hours Required – Section 1704.2, Title II, Article 35 – Sec. 1704.2. Length of school year, and expenditure of funds:  Except as otherwise provided by law, no board of education or community board in the city school district of the city of New York shall provide for a school year consisting of fewer than one hundred eighty days of school.
Parental Responsibilities – New York state law does not require that homeschool parents hold teaching credentials.
Parents/teachers are required to submit a Letter of Intent to establish a homeschool to the District Superintendent by July 1st or within 14 days of beginning a homeschool program. Parents/teachers are required to keep attendance records for each child to demonstrate that the 180-days-per-year requirement is met for every student. Parents/teachers must create an Individualized Home Instruction Plan (IHP) for their homeschool and submit it to the District Superintendent.
GRADUATION REQUIREMENTS
NOTE:  The following suggestions meet or exceed graduation requirements for the State of New York.
| | |
| --- | --- |
| SUBJECT AREA | # OF CREDITS |
| English | 4 |
| Social Studies | 4 |
| Science | 3 |
| Mathematics | 3 |
| Language/other than English | 1 |
| Visual Art/Music/Dance and/or Theater | 1 |
| Physical Education | 2 |
| Health | .5 |
| Electives | 3.5 |
| TOTAL: | 22 |
Updated December 2019
New York Homeschool State Laws Links:
New York Colleges:
---
NOTE:  HomeschoolFacts does not endorse any of the links or organizations listed above.  All of the information provided is intended for research purposes only and is not given as legal advice.  REMEMBER:  The most important thing you can do to prepare for homeschooling your child is to become familiar with your state's laws about homeschooling.
COVID-19 UPDATE:  Due to the COVID-19 Pandemic and the ever-changing landscape of education, we are monitoring potential changes to homeschool requirements and will be updating our state pages within the next few months.