New Jersey Homeschool State Laws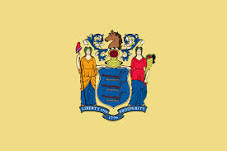 Although New Jersey's education statutes do not include a specific homeschooling clause, New Jersey legislative law covering compulsory public education does permit "equivalent instruction other than at school." In 2006, New Jersey statute No. N.J.S.18A:38-25 was amended to read as follows: "Every parent, guardian or other person having custody and control of a child between the ages of six and sixteen years, shall cause such child regularly to attend the public schools of the district or a day school in which there is given instruction equivalent to that provided in the public schools for children of similar grades and attainments or to receive equivalent instruction elsewhere than at school." The term "day school" has been interpreted to include "home school."
N.J.S. 18A:38-26 outlines days and hours when non-public schools must be in session: "Such regular attendance shall be during all the days and hours that the public schools are in session in the district." Exceptions can be granted when "the mental condition of the child" is such that the child would be unable to benefit from such a schedule.
If a New Jersey parent or guardian makes the decision to remove his/her child from a public high school, they will be required to file a "transfer form" that includes the written intent to educate their child elsewhere than at a public school. New Jersey Board(s) of Education are not required to keep formal records related to a child who is educated somewhere other than a public school but can establish a student record for the "sole purpose" of documenting that the child is attending school and receiving an education, as required by law.
Other important New Jersey rulings related to non-public school attendance include:
The State of New Jersey does not require home school teachers to be certified educators.
Local boards of education are under no obligation to allow a homeschool student to participate in any school curriculum or extracurricular or sports programs.
New Jersey home school students are not eligible to receive a state-endorsed high school diploma. If the student returns to public school in order to acquire a high school diploma, the relevant Board of Education will assess the student's progress and compliance with state and local requirements related to eligibility for a high school diploma.
New Jersey homeschool students may receive a New Jersey State High School Diploma by passing the General Educational Development (GED) Test or by completing at least thirty instructional credits "at an accredited institution of higher education" and by successful proficiency at, and completion of, all sections of the High School Proficiency Assessment (HSPA).
Updated January 2018
New Jersey Homeschool State Laws Links:
New Jersey Colleges:
---
NOTE:  HomeschoolFacts does not endorse any of the links or organizations listed above.  All of the information provided is intended for research purposes only and is not given as legal advice.  REMEMBER:  The most important thing you can do to prepare for homeschooling your child is to become familiar with your state's laws about homeschooling.