Nebraska Homeschool State Laws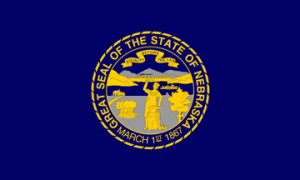 Nebraska Homeschool Law/State Code – In Nebraska, "home schools" are referred to as exempt schools and are considered non-approved or non-accredited schools.  By filing for and receiving exempt status, parents are electing not to have their child attend a school that meets State approval and accreditation requirements while also complying with the mandatory school attendance law. To choose to move a child to a non-approved or non-accredited school (home school) the parent(s) of the child(ren) who are of mandatory attendance age and will attend the exempt school, must complete and sign a separate Parent or Legal Guardian Statement of Election and Assurances for each child in the home school. Parent/Guardian must annually file, by July 15, a Parent Representative Form, a Parent or Guardian Form and an Information Summary. (https://www.education.ne.gov/ )
For more information, visit:   
https://www.education.ne.gov/fos/exempt-schools/ 
https://cdn.education.ne.gov/wp-content/uploads/2017/10/RULE14_2012.pdf 
Compulsory Attendance Requirement – The mandatory school attendance law  states that a child is of mandatory attendance age if the child will reach 6 years of age prior to January 1 of the then-current school year has not reached 18 years of age.  For the 2020/21 school year: ∙ If the student was born in the calendar year 2015 or later, he/she is below the required age to file for exempt status. ∙ If the student was born prior to September 1, 2002, he/she is over the required age to file for exempt status.
Number of Classroom Hours Required – There are no legal or regulatory requirements other than that you must provide 1,032 hours of instruction (elementary grades) or 1,080 hours of instruction (secondary grades) for the school year.
(https://cdn.education.ne.gov/wp-content/uploads/2020/05/ESP_FAQ.pdf )
State Mandated Subjects – Program of instruction must lead to (but is not limited to) the basic skills in language arts, mathematics, science, social studies and health. (https://cdn.education.ne.gov/wpcontent/uploads/2020/05/ESP_FAQ.pdf ) 
Assessment Requirements – Assessment/testing is not required of exempt school students. The state laws concerning statewide assessment of students only apply to "school districts." The state is prohibited by law from using any achievement testing of exempt school students for the purpose of measuring, comparing or evaluating the competency of exempt school students. (https://cdn.education.ne.gov/wp-content/uploads/2020/05/ESP_FAQ.pdf )
Immunization Requirements – Yes. Exempt school must comply with school district immunization requirements.  If you indicate a nonreligious reason for homeschooling, you must also affirm that you understand that your school must comply with vaccination requirements (unless you have an exemption from vaccinating).  
Parental Responsibilities
Official School Withdrawal Required? – Parents must sign an affidavit stating they intend for the child to     participate in an exempt School and intend to file for exempt status with the Commissioner of Education on or     before the child's 7th birthday (a.k.a. delaying entry until age 7). This affidavit is to be filed by the parent or     guardian with the school district in which the child resides (resident public school district).  The parent or     guardian of such student shall provide to the Commissioner of Education either (a) a certified copy of the     student's birth certificate, or (b) other reliable proof of the student's identity and age accompanied by an     affidavit (notarized statement) explaining the inability to produce a copy of the birth certificate.
Notification Required When Homeschool Established? – You can notify the school if you wish; however,     Nebraska Department of Education (NDE) will provide the official notification to your resident public school     district. The resident school district will have access to a report showing all families in their district who have     filed with NDE regardless of status. 
Record Keeping Requirements? – While recordkeeping and retention are not addressed in Nebraska education     law, it is advisable that you keep records including, but not limited to, attendance data and a transcript of     classes taken with grades received for each child.  NDE does not collect grades or require progress reports; the     exempt school parent representative is responsible for their own recordkeeping.      (https://cdn.education.ne.gov/wp-content/uploads/2020/05/ESP_FAQ.pdf ) 
Teacher Certification Required? – Yes. Parent/teacher must have at least a high school diploma. For information     about additional required certifications, contact your local school district.  
If you're interested in more information about your state's homeschool laws, contact: www.info@hsf.com and your inquiry will be answered via email within 24 hours. For details about graduation requirements in your area, contact your nearest school district office.
Updated: November 2020
Nebraska Homeschool State Laws Links:
Nebraska Colleges
---
NOTE:   HomeSchoolFacts intends the above information to be used for research purposes only. None of this information is intended as legal advice by HomeSchoolFacts.  
COVID-19 UPDATE:  Due to the COVID-19 Pandemic and the ever-changing landscape of education, we are monitoring potential changes to homeschool requirements and will be updating our state pages within the next few months.