Nebraska Homeschool State Laws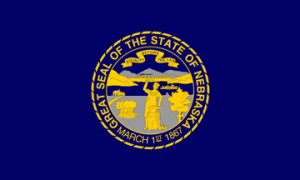 Parents (or guardians) in Nebraska may educate their child at home by electing not to meet State approval or accreditation requirements (Nebraska Administrative Code, Section 79-1601 R.R.S.).  According to the Nebraska Department of Education "home schools" are referred to as "exempt schools" and are considered to be non-approved or non-accredited schools.  By filing for and receiving exempt status, Nebraska parents are electing not to have their child attend a school that meets State approval and accreditation requirements while also complying with the compulsory school attendance law (Section 79-201 R.R.S.).  Nebraska Revised Statute Section 79-201 states that "a parent choosing to homeschool must file and receive exempt status in order to comply with the compulsory school attendance law."  The same statute/section also requires that "each (emphasis added) of the parents or guardians of the children who will attend an exempt school and who are of compulsory attendance age must sign a separate (emphasis added) State of Objection and Assurances in the presence of a notary and file it with the state."
For more information about Nebraska exempt/home schools check out the Frequently Asked Questions (FAQ) guidelines entitled: "Exempt (Home) School Frequently Asked Questions (FAQs) (2015/16 School Year)" at the Exempt School Program Office or contact them at: Nebraska Department of Education,  301 Centennial Mall South, PO Box 94987, Lincoln, NE  68509-4987.
Nebraska home school parents must also, by August 1 of each year and 30 days before the home school opens its doors, provide to the commissioner of education:
A calendar for the upcoming school year that shows the school will offer a minimum of 1080 hours of classroom instruction time for secondary schools and 1032 for elementary schools;
A list of the names of all "instructional monitors" in the exempt school along with their contact information, and their qualifications; and
A chart summarizing the "scope and sequence" of the instructional program, which must be designed to provide basic skills by grade level in language arts, mathematics, science, social studies, and health. (Title 92, Nebraska Administrative Code, Chapters 12 and 13)
Nebraska has no formal requirements related to the education qualifications of instructors at exempt/home schools.  However, if the Nebraska Department of Education "deems necessary," officials from the Department can make an appointment to visit exempt/home schools.  In addition, "when the department deems it necessary to conduct regular achievement testing of students, it may do so at a mutually designated and established time."  (Title 92, Nebraska Administrative Code, Chapters 12 and 13)
Updated February 2018
Nebraska Homeschool State Laws Links:
Nebraska Colleges
---
NOTE:  HomeschoolFacts does not endorse any of the links or organizations listed above.  All of the information provided is intended for research purposes only and is not given as legal advice.  REMEMBER:  The most important thing you can do to prepare for homeschooling your child is to become familiar with your state's laws about homeschooling.