Montana Homeschool State Laws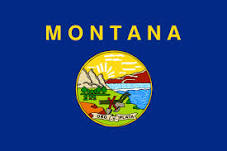 Montana Homeschool Law/State Code – In Montana, a home school is the instruction by a parent of his child, stepchild, or ward in his residence and a nonpublic school includes a parochial, church, religious, or private school. " Mont. Code Ann. §20-5-102(2). 
Montana Code/annotated 2019 and updated October 2020) 20-5-109. Nonpublic school requirements for compulsory enrollment exemption. To qualify its students for exemption from compulsory enrollment under 20-5-102, a nonpublic or home school:
(1)    shall maintain records on pupil attendance and disease immunization and make the records available to the     county superintendent of schools on request,
(2) shall provide at least the minimum aggregate hours of pupil instruction in accordance with 20-1-301 and 20-1-    302,
(3) must be housed in a building that complies with applicable local health and safety regulations,
(4) shall provide an organized course of study that includes instruction in the subjects required of public schools as a     basic instructional program pursuant to 20-7-111, and
(5) in the case of home schools, shall notify the county superintendent of schools of the county in which the home     school is located in each school fiscal year of the student's attendance at the school.
(https://www.leg.mt.gov/bills/mca/title_0200/chapter_0050/part_0010/section_0090/0200-0050-0010-0090.html) 
Compulsory Attendance Requirement – Montana law states: "Except as provided in [Mont. Code Ann. §20-5-102(2)], any parent, guardian, or other person who is responsible for the care of any child who is 7 years of age or older prior to the first day of school in any school fiscal year shall cause the child to be instructed in the program prescribed by the board of public education pursuant to 20-7-111 until the later of the following dates: (a) the child's 16th birthday; (b) the date of completion of the work of the 8th grade." Mont. Code Ann. §20-5- 102(1). 
Number of Classroom Hours Required – The minimum aggregate hours required by grade are:
(a) 360 hours for a half-time kindergarten program or 720 hours for a full-time kindergarten program
(b) 720 hours for grades 1 through 3; and
(c) 1,080 hours for grades 4 through 12.
(https://www.leg.mt.gov/bills/mca/title_0200/chapter_0010/part_0030/section_0010/0200-0010-0030-0010.html) 
State Mandated Subjects – Home school curriculum must include English language arts, mathematics, social studies, science, health, arts, and career education.
Assessment Requirements – No standardized testing requirements. The homeschool parent is solely responsible for the evaluation of the home school instruction." Mont. Code Ann, § 20-5-111.  
Immunization Requirements – Homeschools must comply with public school immunization requirements.
Parental Responsibilities – Montana Code 20-5-111. 
Notification Required When Homeschool Established? – Yes.  Notice of Intent must be filed annually with the     County Superintendent.
Record-Keeping Requirements? – Attendance record, immunization record required 
Teacher Certification Required? – No certification requirements for homeschool teachers

If you're interested in more information about your state's homeschool laws, contact: www.info@hsf.com and your inquiry will be answered via email within 24 hours. For details about graduation requirements in your area, contact your nearest school district office.
Updated: November 2020
Montana Homeschool State Laws Links:
Montana Colleges
---
NOTE:   HomeSchoolFacts intends the above information to be used for research purposes only. None of this information is intended as legal advice by HomeSchoolFacts.

COVID-19 UPDATE:  Due to the COVID-19 Pandemic and the ever-changing landscape of education, we are monitoring potential changes to homeschool requirements and will be updating our state pages within the next few months.