Missouri Homeschool State Laws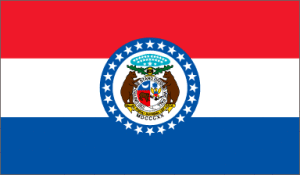 The Missouri Department of Elementary and Secondary Education states on its website that the Department "does NOT regulate or monitor home schooling in Missouri. Neither the State Board of Education nor the Department has authority to issue regulations or guidelines concerning home schooling. There is no registration required with the State of Missouri or with [the] Department."Since homeschooling is not regulated in Missouri, it is considered to be an "unaccredited" form of education.For home schooled students, the only accredited equivalent to a high school diploma is a high school equivalency certificate (GED).
Under Missouri law, a homeschool must (1) be established for the primary purpose of offering private or religion-based education; (2) include no more than four unrelated students between the ages of 7 and 16 years; and (3) does not charge fees, tuition, or received other payments or monies for services provided.
Missouri statutes governing education and attendance at public schools (Section 167.031 Revised States of Missouri) state that: "A parent, guardian or other person in this state having charge, control or custody of a child between the ages of seven years of age and the compulsory attendance age for the district shall cause the child to attend regularly some public, private, parochial, parish, home school or a combination of such schools not less than the entire school term of the school which the child attends."The Missouri school year includes 1000 hours of instruction, with at least six hundred (600) hours in basic courses including reading, language arts, mathematics, social studies and science.In the case of a home school program, at least 400of the "basic" hours must occur in the home location.
There is no required registration for home schooling in Missouri. Missouri homeschool parents may notify the superintendent of their local public school of their intent to begin homeschooling, but there is no law or regulation requiring them todo so. Parents do not have to contact the Missouri Department of Elementary and Secondary Education when withdrawing their child from public school and moving them to a home school. Teacher certification is not required for parents homeschooling their children in Missouri and no testing or record keeping is legally required. However, parents who home school their children are responsible for keeping records in the form of a plan book, diary, log or other written record to include (RSMo Section 167.031):
List of subjects taught,
Educational activities covered;
A portfolio of each child's sample work;
A written evaluation of academic progress for each child: and
Other written or credible evidence related to each child's educational program.
Updated January 2018
Missouri Homeschool State Laws Links:
Missouri Colleges:
---
NOTE: HomeschoolFacts does not endorse any of the links or organizations listed above. All of the information provided is intended for research purposes only and is not given as legal advice. REMEMBER: The most important thing you can do to prepare for homeschooling your child is to become familiar with your state's laws about homeschooling.