Mississippi Homeschool State Laws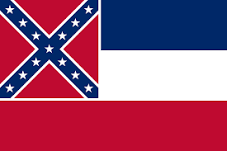 Homeschools in Mississippi fit in the definition of "nonpublic schools." According to Mississippi law (Miss. Code Ann. Section 37-13-91 (2) (1)), a "nonpublic school" must be made up of "a physical plant, whether owned or leased, including a home, instructional staff members and students and which is in session each school year. This definition shall include, but not be limited to, private, church, parochial, and home instruction programs." Section 37-13-91(3)(c), states that a parent must not enroll his or her child in a home school for the "purpose of avoiding or circumventing the compulsory attendance law."
Mississippi "nonpublic" schools fall under the following rules:
Accreditation is optional;
Registration is not required;
Licensing is not required; and
Approval by the Mississippi State Board of Education is optional.
In Mississippi, the parent or guardian of a home school student must complete a "Certificate of Enrollment" and return it to their local public school attendance officer no later than September 15 of each year. The Certificate must include:
Name address and telephone number(s) of parents and each student at the school,
Date of birth for each student, and
A description of the type of education each student will be receiving.
Other than the requirement to file a Certificate of Enrollment, there are no current Mississippi state laws related to regulations for homeschooling programs.
Updated March 2018
Mississippi Homeschool State Laws Links:
Mississippi Colleges:
---
NOTE: HomeschoolFacts does not endorse any of the links or organizations listed above. All of the information provided is intended for research purposes only and is not given as legal advice. REMEMBER: The most important thing you can do to prepare for homeschooling your child is to become familiar with your state's laws about homeschooling.