Minnesota Homeschool State Laws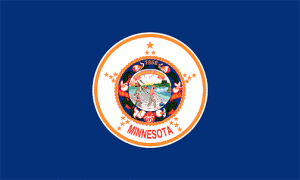 Minnesota statutes define the parent's role in the education of their children as follows: "The parent of a child is primarily responsible for assuring that the child acquires knowledge and skills that are essential for effective citizenship" (Minn. Stat. Ann. Section 120A.22). Minnesota state law uses the term "home school" and states that "home schools" have the same responsibilities and services as private schools in the state.
Minnesota home school parents are required to file an Initial Report to the Superintendent when homeschooling begins and a Letter of Intent to Continue Homeschooling at the beginning of each subsequent year.
Minn. Stat. Ann. Section 120A.22, Subd.10(6) also indicates that teacher certification is not required as related to home schools. However, "if the home school is not accredited by a Minnesota state recognized accrediting agency (TEACH or HBEA beginning in 2008), then the parent is required to submit instructor qualifications in accordance with the Compulsory Instruction Law."Anyone teaching children in Minnesota must be deemed as "qualified" to teach. Parents teaching their own children are considered to be "qualified." If a person other than the parent is acting as the child's teachers, then he/she must do one of the following:
hold a Minnesota teaching license in the field and grade taught,
be directly supervised by a licensed teacher,
successfully complete a teacher competency exam,
provide instruction in a school that is accredited or recognized by the state board, or
hold a bachelors degree
Home school parents must submit the Minnesota Compulsory Instruction Report no later than October 1 of each school year. Parents must also maintain an instructional calendar showing documentation of subjects being taught, class schedules, instructional materials, and student achievement assessment methods. Both the Instruction Report and instructional calendar must be submitted to the district superintendent of schools.In addition, parents must file a quarterly achievement "report card" for each student in each of the subjects being studied.
Minnesota home schools are required by state statute to conduct classes in: (1) basic communication skills including reading and writing, literature and the fine arts; (2) mathematics and science; (3) social studies including history, geography and government; and (4) health and physical education.
Homeschool students in Minnesota are eligible to take non-elective core courses in the local public school but this is up to the discretion of the local school district. Minnesota Statute 123B.49 allows homeschool students to participate in "co-curricular activities" in their resident school district.
For complete information about school choice and homeschooling in Minnesota, check the Minnesota Department of Education/Home Schooling and 2014 Minnesota Statutes links, below.
Updated March 2018
Minnesota Homeschool State Laws Links:
Minnesota Colleges:
---
NOTE: HomeschoolFacts does not endorse any of the links or organizations listed above. All of the information provided is intended for research purposes only and is not given as legal advice. REMEMBER: The most important thing you can do to prepare for homeschooling your child is to become familiar with your state's laws about homeschooling.