Massachusetts Homeschool State Laws
Update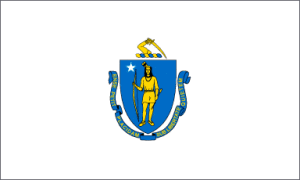 Massachusetts Homeschool Law/State Code – Massachusetts homeschool requirements are generally managed at the local school district level, but Massachusetts law does address homeschooling.  As of October 1, 2020, Massachusetts homeschool law MGL_c.76,§1 (https://malegislature.gov/Laws/GeneralLaws/PartI/TitleXII/Chapter76/Section1 ) "Provides an exception from mandatory school attendance for 'a child who is being otherwise instructed in a manner approved in advance by the superintendent or the school committee."  (https://www.mass.gov/info-details/massachusetts-law-about-home-schooling#massachusetts-laws- )
"Massachusetts is an approval state.  What this means is that the public school district where you live must have a process to approve your submitted education plan before you officially remove your child from school." 
(https://www.mhla.org/getting-started/quick-start-guide )
Compulsory Attendance Requirement – Under state law, children are excused from attending school if: they're receiving other instruction (such as homeschooling) with advance approval from the school superintendent (603 Mass. Code Regs. 8.02; Mass. Gen. Laws ch. 76, § 18 (2019)). 
Number of Classroom Hours Required – minimum of 180 days and 900 hours of instruction. These days and hours for homeschoolers do not have to match the public school day or year. (https://www.doe.mass.edu/news/news.aspx?id=6682#:~:text=Under%20the%20Massachusetts%20Student%20Learning,days%20in%20a%20school%20year. )
State Mandated Subjects  – orthography, reading, writing, the English language and grammar, geography, arithmetic, drawing, music, the history and constitution of the United States, the duties of citizenship, health education, physical education and good behavior
Assessment Requirements – A superintendent or school committee may require periodic standardized tests or "other means of evaluating the progress of the children [that] may be substituted for the formal testing process, such as periodic progress reports or dated work samples." Testing or evaluation must be mutually agreed upon by the parents and the superintendent or school committee.
Immunization Requirements – No immunization requirements
Parental Responsibilities
Official School Withdrawal Required? – No official withdrawal required but "Massachusetts is an approval state.      What this means is that the public school district where you live must have a process to approve your submitted     education plan before you officially remove your child from school." 
    (https://www.mhla.org/getting-started/quick-start-guide )
 Notification Required When Homeschool Established? – Most Massachusetts school districts require an annual  notice of intent to provide home instruction.  Check with  your local school district for regulations specific to     your area.
 Record Keeping Requirements? – None required, but Massachusetts does require annual proof of educational     progress so record keeping, including student portfolios and attendance records, is recommended. 
Teacher Certification Required? – Teachers should be of "competent ability and good morals."
Massachusetts education case law states that "While we recognize that teachers in public schools must be certified, certification would not appropriately be required for parents under a home school proposal…Nor must the parents have college or advanced academic degrees. However, the superintendent or school committee may properly inquire as to the academic credentials or other qualifications of the parent or parents who will be instructing the children.  (https://www.mhla.org/getting-started/quick-start-guide/parent-qualifications ) 
If you're interested in more information about your state's homeschool laws, contact: www.info@hsf.com and your inquiry will be answered via email within 24 hours. For details about graduation requirements in your area, contact your nearest school district office.
Updated: November 2020
Massachusetts Homeschool State Laws Links:
Massachusetts Colleges:
______________________________________________________________________________________________
NOTE:   HomeSchoolFacts intends the above information to be used for research purposes only. None of this information is intended as legal advice by HomeSchoolFacts.  
COVID-19 UPDATE:  Due to the COVID-19 Pandemic and the ever-changing landscape of education, we are monitoring potential changes to homeschool requirements and will be updating our state pages within the next few months.