Massachusetts Homeschool State Laws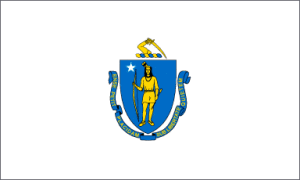 Homeschooling in Massachusetts is considered to be private education. As such, home education programs must comply with the same standards as a private school and must provide "instruction in all studies required by law [equal] in thoroughness, efficiency, and progress of the child, that [is equal to] the public school of the same town." (Massachusetts General Law, Ch. 76, Section 1.)
A Massachusetts student is not allowed to begin a homeschool program until that program is approved by an official of the school district where the student lives. According to a 1999 ruling by the Massachusetts Appellate Court, "Prior approval of the superintendent or [school] committee is a prerequisite to the removal of children from school and to the commencement of a homeschooling program."
Most Massachusetts school districts require an annual Notice of Intent to be filed with the superintendent or other approved school official. As part of the approval process, local school officials may:
Ask for information regarding the qualification of the parent(s) as teachers, but the parents are not legally required to have any specific educational credentials or qualifications;
Inquire about the subjects the child will study, the length of the homeschool year, and the hours of instructional time, but homeschool programs are not required to offer the same grade equivalent courses or schedules offered by public schools;
Ask you to identify teaching materials for the benefit of the homeschool programs but only for the purpose of establishing subject and grade levels; and
Agree, with the homeschool parent, on a method of evaluating student progress that may include one of the following approaches: standardized testing, periodic progress reports, a dated portfolio of student's work samples for review and evaluation by a third party.
Finally, if the local superintendent of schools requests periodic evaluative assessments, Massachusetts home school parents have two options:
Standardized test results, or
Some other form of evaluating student progress as identified above (i.e., progress reports, student work samples assessed by a certified teacher selected by the parents, or any other evaluative method selected by agreement between the parents and the local superintendent or relevant school committee.)
Updated January 2018
Massachusetts Homeschool State Laws Links:
Massachusetts Colleges:
NOTE: HomeschoolFacts does not endorse any of the links or organizations listed above. All of the information provided is intended for research purposes only and is not given as legal advice. REMEMBER: The most important thing you can do to prepare for homeschooling your child is to become familiar with your state's laws about homeschooling.