Maryland Homeschool State Laws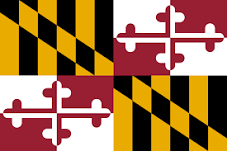 Maryland Homeschool Law/State Code – Maryland recognizes nonpublic schools and home schooling as options to public school enrollment.  The home instruction regulations are found in the Code of Maryland Regulations (COMAR) 13A.10.01. The purpose of these regulations is to establish a procedure to be used by the superintendent of each local school system to determine if a child participating in a home instruction program is receiving regular, thorough instruction during the school year in the studies usually taught in the public schools to children of the same age. (http://www.dsd.state.md.us/COMAR/ComarHome.html )
Compulsory Attendance Requirements  – Code of Maryland regulations #13A.10.10.01 states that each child who resides in Maryland and is 5 years old or older and under 18 shall attend a public school regularly during the entire school year unless the child is otherwise receiving regular, thorough schooling during the school year in the studies usually taught in the public school to children of the same age. (Education Article, §7-301, Annotated Code of Maryland.)
Number of Classroom Hours Required – The home instruction regulation only requires that the home instruction program take place on a regular basis during the school year and be of sufficient duration to implement the instruction program. (See Item #10 – http://marylandpublicschools.org/about/Documents/DSFSS/SSSP/HomeInstruct/HomeInstructionFAQ.pdf )
State Mandated Subjects – The home instruction program shall include instruction in English, mathematics, science, social studies, art, music, health, and physical education. Given that these subjects are to provide regular, thorough instruction in the studies usually taught in the public schools to children of the same age, they need not be offered more frequently than would be expected in the public schools. (http://marylandpublicschools.org/about/Documents/DSFSS/SSSP/HomeInstruct/HomeInstructionFAQ.pdf) 
Assessment Requirements – No assessment requirements
Immunization Requirements – No immunization requirements
Homeschool Options –  As the provider of a home instruction program, the parent or guardian may choose to teach his or her child inside or outside of the home, and may also arrange for individualized instruction to be delivered by another person inside or outside of the home. Either way, the parent or guardian remains ultimately responsible for compliance with the home instruction regulations. The parent or guardian may utilize traditional curriculum, textbooks, unit studies, online courses, and other instructional materials or delivery methods chosen by the parent or guardian that do not conflict with COMAR. Some families may seek to utilize a co-op arrangement, in which a group of parents and guardians come together to provide instruction to all of their children in certain subjects or on certain days, either by dividing teaching duties among them or by collectively hiring a tutor. While this may be used to supplement a home instruction program, a co-op cannot provide regular daily instruction to an organized group of students who are not in the same family because this may constitute an unapproved nonpublic "school."  (http://marylandpublicschools.org/about/Documents/DSFSS/SSSP/HomeInstruct/HomeInstructionFAQ.pdf )
Parental Responsibilities
Notification Required When Homeschool Established? – Parents must sign a statement on a form prescribed by  the Maryland State Department of Education, indicating consent to home instruction requirements. The home  instruction regulations specify that the form must be submitted to the local superintendent or designee at least     15 calendar days prior to beginning home instruction. A parent can be held responsible for unexcused absences     when a child has been withdrawn from public school but the notice of consent has not been filed and instruction     has not been initiated.     (http://marylandpublicschools.org/about/Documents/DSFSS/SSSP/HomeInstruct/HomeInstructionFAQ.pdf )      Once a home instruction program has begun, the parent or guardian must annually verify its continuation with     the local school system or nonpublic school or institution that is supervising the program. In addition, the parent     or guardian must notify the local school system or supervising entity if any change in status occurs during the     school year. [COMAR 13A.10.01.01B & COMAR 13A.10.01.05C & D]
Record Keeping Requirements?  – A parent or guardian who chooses to provide a home instruction program for     his or her child must submit to portfolio reviews by the local school system or be supervised by one of the     following entities: 1) a nonpublic school that holds a Certificate of Approval from the Maryland State     Department of Education; 2) a church-exempt nonpublic school; or 3) an institution (education ministry) offering     an educational program operated by a bona fide church organization.
Teacher Certification Required? – No. The home instruction regulations do not require the parent, guardian, or    other instructor to have teacher certification in order to deliver home instruction.
If you're interested in more information about your state's homeschool laws, contact: www.info@hsf.com and your inquiry will be answered via email within 24 hours. For details about graduation requirements in your area, contact your nearest school district office.
Updated: November 2020
Maryland Homeschool State Laws Links:
Maryland Colleges:
---
NOTE:   HomeSchoolFacts intends the above information to be used for research purposes only. None of this information is intended as legal advice by HomeSchoolFacts.

COVID-19 UPDATE:  Due to the COVID-19 Pandemic and the ever-changing landscape of education, we are monitoring potential changes to homeschool requirements and will be updating our state pages within the next few months.