Maryland Homeschool State Laws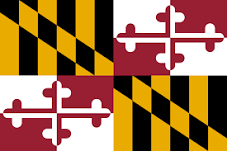 Home schooling in Maryland is managed through the Code of Maryland Regulations 13A.10.01. Home schooling parameters that "must be followed by parents/guardians who desire to teach a child at home" are outlined in these regulations.
Since November 1991, parents in Maryland have been legally allowed to homeschool their children under the supervision of the local school system "if the instruction is offered through and supervised by a state-approved correspondence course or bona-fide church organization." Supervision must include pre-enrollment conferences, review of textbooks and lesson plans, annual homeschool visits and "periodic conferences with parents."
Maryland education law allows three general homeschooling options:
Portfolio Option – Homeschool parent must maintain a portfolio of educational materials used for each student plus examples of student work. The local school superintendent has the option of requiring a portfolio review three times a year.

Homeschooling under a church "umbrella" – This is an educational program operated by an approved church organization. The church "umbrella" organization must be approved by the Maryland Department of Education. Check with your local school district to find out which church umbrellas are available in your area.

State-approved school "umbrella" – In this option, your local school assigns one of their teachers to work with the homeschool teacher and mark papers, grade tests and issues reports. Check with you local school district for more details.
Education Article, §7-301, Annotated Code of Maryland, Compulsory Attendance states that "each child who resides in Maryland and is 5 years old or older and under 16 shall attend a public school regularly during the entire school year unless the child is otherwise receiving regular, thorough schooling during the school year in the studies usually taught in the public school to children of the same age.  Maryland recognizes nonpublic schools and home schooling as options to public school enrollment for students to receive regular, thorough instruction." A state approved non-public school can be a church-based school or a school or institution that "has a certificate of approval from the Maryland State Board of Education." The regulations do not require a parent or guardian to have a high school diploma or college degree in order to home school a child. (NOTE:  To read a Home Instruction Fact Sheet provided by the Maryland Department of Education.
Maryland requires 280 days of instruction/attendance of all public school students. This requirement is presumed to apply to home schooled students. Subject areas required to be taught to all public and non-public school students include: English, math, science, social studies, art, music, health and physical education.Standardized testing of home schooled students is not mandatory in Maryland.
Finally, the Annotated Code of Maryland/Education Article s7-301 was written for the purpose of establishing "a procedure to be used by the superintendent of each local school system to determine if a child participating in a home instruction program is receiving regular, thorough instruction during the school year in the studies taught in the public schools to children of the same age." The regulation goes on to state that "A parent or guardian who chooses to teach his or her child at home shall initially sign a statement on a form prescribed by the State Department of Education" which: (a) Indicates consent to the requirements of the regulation; and (b) is provided to the local superintendent of schools at least fifteen days before the home schooling program begins.
Updated March 2018
Maryland Homeschool State Laws Links:
Maryland Colleges:
---
NOTE:  HomeschoolFacts does not endorse any of the links or organizations listed above.  All of the information provided is intended for research purposes only and is not given as legal advice.  REMEMBER:  The most important thing you can do to prepare for homeschooling your child is to become familiar with your state's laws about homeschooling.