Kentucky Homeschool State Laws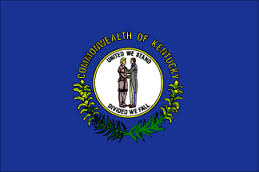 Although Kentucky has no codified homeschool statute on the books, in 1979, a Kentucky court ruling known as Kentucky State Board for Elementary and Secondary Education v. Rudasill, stated that parents have the prerogative to choose the education of their child. Since that ruling, Kentucky has legally defined homeschools as nonpublic schools (Ky. Rev. Stat. Ann. Section 159.030).
Kentucky parents who wish to establish a home school must:
Establish a "bona fide" school;
Notify the local superintendent of schools that they have established a school; and
Report the names, ages and place of residence for each pupil attending the school.
Because Kentucky homeschools are considered to be private schools, homeschools must comply with the same laws that apply to Kentucky private schools (Ky. Rev. Stat. Ann. Section 159.60). Kentucky statutes also require that the curriculum offered in homeschools must be "similar" to the courses offered in public schools, taught in English and, based on Ky. Rev. Stat. Ann. Section 158.080, must include at least:
reading,
writing,
spelling,
grammar,
history,
mathematics, and
civics.
According to Ky. Rev. Stat. Ann. Section 159.040, "The homeschool parent must keep student attendance records and be open to inspection by the Kentucky Department of Education and Kentucky Cabinet for Children and Families." Such inspections are conducted for the sole purpose of determining compliance with Kentucky's compulsory attendance laws and are not intended to serve the purpose of evaluating the home school's educational quality.
Finally, if a Kentucky homeschool operates year-round, the minimum school term must be 185 days, which is the same as the term length for public schools and "includes no less than the equivalent of 177 six-hour instructional days" (Ky. Rev. Stat. Ann. Sections 158.70 and 158.080).
Updated March 2018
Kentucky Homeschool State Laws Links:
Kentucky Colleges:
---
NOTE: HomeschoolFacts does not endorse any of the links or organizations listed above. All of the information provided is intended for research purposes only and is not given as legal advice. REMEMBER: The most important thing you can do to prepare for homeschooling your child is to become familiar with your state's laws about homeschooling.