Idaho Homeschool State Laws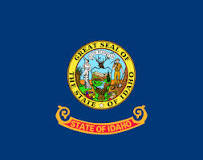 Idaho does not regulate or monitor homeschools or homeschool instruction. Monitoring of academic progress and school attendance is the responsibility of each individual homeschool parent. Idaho Code Section 33-202 includes homeschooled students in its definition of "nonpublic" schools and defines a nonpublic student as "any student who received educational instruction outside of a public school classroom and can include, but is not limited to, a private school or a homeschool. As such, a homeschool student must be comparably instructed to students in the public school during the compulsory attendance ages of 7 through 16 years of age."
In 2009, Idaho revised its existing compulsory attendance law. Previous to this revision, the Idaho Code said that "parents or guardians must cause their school-age children to be instructed in the subjects commonly taught in the public schools." Since 2009, parents have had the option of hiring private instructors to homeschool their child. The specific compulsory attendance language now reads: "To accomplish this, a parent or guardian shall either cause the child to be privately instructed by, or at the direction of, his parent or guardian." (NOTE: Emphasis added.)
Idaho homeschool regulations do not require registration, reporting or compulsory testing for homeschool students. There are no guidelines or requirements for curriculum or specific subjects to be taught in an Idaho homeschool. Idaho statutes do not indicate how many days per year or hours per day a homeschool student must be learning in a home classroom. There are no teacher qualification requirements for Idaho homeschool parents. Parents are fully responsible for the design of their child's educational program. Idaho homeschool students are not required to take standardized tests, but the Idaho Coalition of Home Educators (ICHE) does recommend that parents test their children periodically in order to determine whether the student is making academic progress.
In addition, Idaho homeschool students do have the option of dual-enrolling both in homeschool and in specified public school classes, sports programs, band and other public school extra-curricular activities. (NOTE: Idaho students enrolled in computer-based charter school distance education programs are considered to be fulltime public school students and not homeschool students.) Idaho Code Section 33-203 states that "Dual enrollment allows the student to enter into any program, including public school classes and extracurricular activities, in the public school that are available to other students subject to compliance with the same rules and regulations as other students."
Finally, the Administrative Rules of the Idaho State Board of Education allow that "a homeschool student may be able to receive a diploma from a high school or can take the General Education Development (GED) test and, upon successful completion of all requirements, may apply for an Idaho High School Equivalency Certificate."
Updated March 2018
Idaho Homeschool State Laws Links:
Idaho Colleges:
---
NOTE: HomeschoolFacts does not endorse any of the links or organizations listed above. All of the information provided is intended for research purposes only and is not given as legal advice. REMEMBER: The most important thing you can do to prepare for homeschooling your child is to become familiar with your state's laws about homeschooling.