Idaho Homeschool State Laws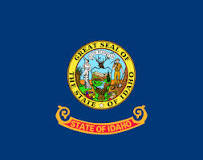 Idaho Homeschool Law/State Code – Idaho has some of the most liberal homeschooling laws in the U.S. 
SEE:  Idaho Code 33-201 and Idaho Code 33-202 ((https://legislature.idaho.gov/statutesrules/idstat/Title32/T32CH10/SECT32-1010/) 
(https://legislature.idaho.gov/statutesrules/idstat/Title33/T33CH2/SECT33-201/#:~:text=33-201.%20School%20age.%20The%20services%20of%20the%20public,ages%20of%20five%20%285%29%20and%20twenty-one%20%2821%29%20years) 
 In 2015, Idaho's Parental Rights Statute was passed, protecting the fundamental right of parents to direct the care, custody, control, and education of a minor child. (https://legislature.idaho.gov/statutesrules/idstat/Title32/T32CH10/SECT32-1010/) 
Compulsory Attendance Requirement – Idaho's compulsory attendance law affects children between the ages of 7 and 16.  A child is considered "school age" and must be receiving instruction if they are 7 years old by the time public school starts, or if they have not yet reached 16 years old. 
Number of Classroom Hours Required – No requirement
State Mandated Subjects – Idaho code states only that instruction must be in "subjects commonly and usually taught in the public schools."
Assessment Requirements – No assessments or standardized tests required
Immunization Requirements – No requirement
Parental Responsibilities
Official School Withdrawal Required? – Not required
Notification Required When Homeschool Established? –  Notification not required
Record Keeping Requirements? – No record keeping requirement
Teacher Certification Required? – Parents are not required to reach any education level or receive any type of     certification in order to homeschool. Any parent or legal guardian is authorized to home school.     (www.https.//homeschoolidaho.org/idaho-homeschool-law/)  
If you're interested in more information about your state's homeschool laws, contact: www.info@hsf.com and your inquiry will be answered via email within 24 hours. For details about graduation requirements in your area, contact your nearest school district office. 
Updated: November 2020
Idaho Homeschool State Laws Links:
Idaho Colleges:
---
NOTE:   HomeSchoolFacts intends the above information to be used for research purposes only. None of this information is intended as legal advice by HomeSchoolFacts.

COVID-19 UPDATE:  Due to the COVID-19 Pandemic and the ever-changing landscape of education, we are monitoring potential changes to homeschool requirements and will be updating our state pages within the next few months.