Hawaii Homeschool State Laws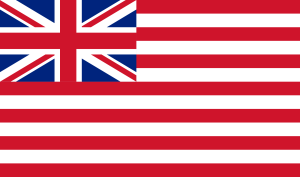 The Hawaii State Board of Education endorses homeschooling and "has a legitimate interest in and responsibility for the appropriate education of all school age children in the State of Hawaii and recognizes homeschooling as an alternative to compulsory school attendance." The Department also acknowledges that "Homeschooling is a parent-initiated educational alternative."
To begin homeschooling, parents in Hawaii must submit a completed form called "Exceptions to Compulsory Education" (Form OIS-4140) or a written Letter of Intent to homeschool (LOI). Either Form 4140 or the LOI must be sent to the principal of the public school in the neighborhood or district where the home school will be located. A Letter of Intent must include the following:
name, address and phone number of each child to be homeschooled;
birthdate and grade level of each child to be homeschooled; and
the signature of the homeschool parent.
In Hawaii, the parent who submits a Notice of Intent to homeschool is responsible for the child's total educational program, including athletics and all extra-curricular activities. The parent is also required to submit an annual progress report for each of their homeschool students to the local public high school principal at the end of the school year. Homeschool parents are also required to maintain a "record of planned curriculum" for each student in their school.
There are no education or certification requirements for homeschool parents in Hawaii. A parent teaching his or her child or children at home is considered by the State of Hawaii to be a qualified homeschool instructor whether or not they are certified teachers or have any other post-high school training.
Homeschool students in Hawaii will not receive a high school diploma from the local school district or state or State Department of Education. A homeschool student who wants to receive a diploma from the local high school must attend that school at least three full years to receive a diploma. A Hawaii homeschool student can receive a diploma from a community school for adults if they are at least sixteen years old, have been homeschooled for at least one semester, and receive a satisfactory score on the GED test. For locations of community schools for adults in Hawaii, go to HawaiiPublicSchools.org.
Updated March 2018
Hawaii Homeschool State Laws Links:
Hawaii Colleges:
---
NOTE: HomeschoolFacts does not endorse any of the links or organizations listed above. All of the information provided is intended for research purposes only and is not given as legal advice. REMEMBER: The most important thing you can do to prepare for homeschooling your child is to become familiar with your state's laws about homeschooling.