Georgia Homeschool State Laws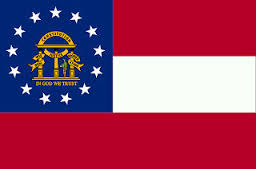 The 2010 Official Code of Georgia, Title 20/Education, Subpart 2, Section 690(a) officially recognizes "the existence of public schools, private schools, and home study programs as educational entities" within the state.  Section 690(c) lays out requirements for parents or guardians who wish to "teach their children at home in a home study program," as follows:
Homeschool parents or guardians must file a "Declaration of Intent" (DOI) to start a home study program. The declaration must be submitted to the superintendent of the school of the local school district where the homeschool is located.  The declaration must be filed "within 30 days after the establishment of a home study program and by September 1 annually thereafter.
The DOI must include:

A list of the names and ages of all student enrolled in the home school program;
The address where the homeschool is located;
A statement of "the 12 month period that is to be considered the school year" for the home study program;

Homeschool parents or guardians are required by law to teach only their own children and the teaching parent or guardian must hold at least a high school diploma or a GED diploma. However, it is permissible by Georgia Law to hire a tutor to do the teaching, but the tutor is required to hold a high school or GED diploma.  Also, if a parent decides to participate in a "co-op education program" with other parents, they may teach children other than their own as long as they are personally responsible for the primary oversight of their own child's education.
The home study program must include, but not necessarily be limited to:

Reading,
Language arts,
Mathematics,
Social studies, and
Science

Homeschool instruction must take place at least 180 days in a twelve month period and each instructional day must consist of at least four-and-one-half teaching hours. Variations to this schedule are allowed if a child is physically unable to comply with the requirement. A year-end progress report must be completed for each student and must be retained for three years, although there is no requirement to file the report with any public school office.
Finally, homeschool programs must maintain attendance records for each student and submit the records to the superintendent of the local school district on a monthly basis, and home study students must complete a national standardized test at least every three years beginning at the end of the third grade.
Updated March 2018
Georgia Homeschool State Laws Links:
Georgia Colleges:
NOTE:  HomeschoolFacts does not endorse any of the links or organizations listed above.  All of the information provided is intended for research purposes only and is not given as legal advice.  REMEMBER:  The most important thing you can do to prepare for homeschooling your child is to become familiar with your state's laws about homeschooling.