Connecticut Homeschool State Laws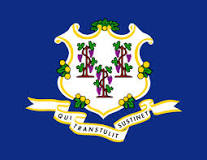 Connecticut General Statute Section 10-184 recognizes the "right of parents to instruct their children at home as an alternative to public school attendance."  The statute also instructs local and regional boards of education to "acknowledge home instruction when the parent or person having control of the child between the ages of seven and sixteen is able to show that the child is receiving equivalent instruction in the studies taught in the public schools."
When working to determine whether the child is "receiving equivalent instruction," the State of Connecticut recommends (but does not require) that the local board of education adopt policies that require:
The responsible parent file a Notice of Intent (NOI) to Homeschool within ten days of the beginning of homeschool classes and for each year the child is homeschooled thereafter. The NOI should provide:

name of teacher;
subjects to be taught;
days of instruction;
the teacher's method of instruction; and
the teacher's assessment and evaluation methods.
By filing a Notice of Intent, the parent acknowledges that they are assuming full responsibility for the education of their child.
By filing a Notice of Intent, the parent also acknowledges that an annual "portfolio review" will be conducted with the parents and appointed school officials. The review will be designed to assess whether or not the instruction has been provided in all the required courses.
Connecticut has no requirements for days or hours of homeschool instruction but does recommend that homeschooled children receive instruction in reading, writing, spelling, English grammar, geography, arithmetic, United States history and a citizenship course that includes a study of local, state and federal government processes and procedures. Standardized testing is not legally required by the State of Connecticut.
Updated March 2018
Connecticut Homeschool State Laws Links:
Connecticut Colleges:
NOTE: HomeschoolFacts does not endorse any of the links or organizations listed above. All of the information provided is intended for research purposes only and is not given as legal advice. REMEMBER: The most important thing you can do to prepare for homeschooling your child is to become familiar with your state's laws about homeschooling.