Colorado Homeschool State Laws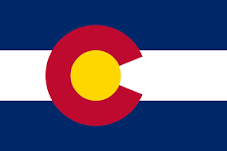 Colorado Revised Statute 22-33-104.5 legally recognizes homeschooling as an alternative to public school compulsory attendance requirements and defines homeschooling as a separate option from private and other nonpublic schools. Two options are available to Colorado parents who wish to homeschool their children:
A parent, guardian or adult relative designated by the child's parent can create a home-based school that is regulated separately from private and nonprofit schools; or
Parents can choose what Colorado identifies as an "independent school," enroll their children in that school but teach them at home. This means that an independent private or parochial school may allow parents to teach their children at home while being legally enrolled in what is classified as a private school. The student will be considered to be attending a private school.
To begin a homeschool in Colorado, the student's parent or guardian is required to submit a written notification to their local school district fourteen days in advance of beginning instruction. The notification must include a written explanation of the intent to homeschool and a notice of homeschool registration for each child in the school. This written notification and explanation must be submitted every year the homeschool is in operation.
In Colorado, only a parent, guardian or other adult relative is legally allowed to homeschool a child. The statute also requires that parents who are homeschooling their children keep detailed records of attendance, test and evaluation results and immunization records.
Although a Colorado homeschooled child is not legally required to begin attending classes until age seven, a homeschool parent is required to file a Notice of Intent (NOI) by August 1 of the year the child turns six years old. (C.R.S. 22-33-104.5(3)(e)). The law also states that homeschool instructional schedules "must be a minimum of 172 days, averaging four instructional hours per day, and shall include, but not be limited to, communication skills of reading, writing, and speaking; mathematics; history; civics; literature, science and regular courses on instruction in the Constitution of the United States."
The downside of Colorado's stance on homeschooling is that a school district diploma is issued only to public school students. However, homeschool students do have the option of taking the GED and receiving a diploma through the GED program. (C.R.S. 22-33-104.5)
Updated March 2018
Colorado Homeschool State Laws Links:
Colorado Colleges:
NOTE: HomeschoolFacts does not endorse any of the links or organizations listed above. All of the information provided is intended for research purposes only and is not given as legal advice. REMEMBER: The most important thing you can do to prepare for homeschooling your child is to become familiar with your state's laws about homeschooling.