California Homeschool State Laws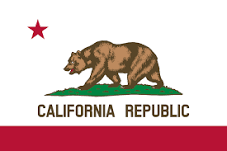 California Homeschool Law/State Code
"In California, there are several ways that parents educate their children at home: through an existing private school, through a public charter or independent study program, and in many instances by opening their own private home based school and filing the Private School Affidavit (PSA) with the California Department of Education (CDE)." (https://www.cde.ca.gov/sp/ps/psfaq.asp#D )
"California statutes do not explicitly authorize home schooling. Whether a home-schooled child is attending a private school, and therefore is exempt from public school attendance, is a decision made by local school districts and law enforcement authorities." (https://www.cde.ca.gov/sp/ps/psfaq.asp#d1 )
Compulsory Attendance Requirement – Children who turn 6 by September 1st of each year must attend school or be attending homeschool through age 18.
Number of Classroom Hours Required – As per National Center for Education Statistics (NCES) 2018 report, public school attendance requirements for California are: 180 days consisting of 3 hours for Kindergarten, 3.8 hours for grades 1 to 3, and 4 hours for grades 4 to 12.  (Unless otherwise noted, home school requirements are either the same OR are not specified by this state.)
State Mandated Subjects – Homeschools must offer instruction in language arts, math, science, social studies, health education and driver training.
Immunization Requirements – A record of immunizations or a "personal beliefs exemption" must be kept for each child
Homeschool Options
Home-Based Private School: 

File a private school affidavit annually (

https://www.cde.ca.gov/sp/ps/affidavit.asp

)

Private school Satellite Program (PSP):

Must meet all requirements for a private school but most of the instruction is provided at home

Instruction with a private tutor: 

Tutor must hold a California teaching credential for same grade level as student. Instructor may be the parent if the parent is California credentialed.  
Parental Responsibilities
Notification Required When Homeschool Established? See "Homeschool Options," above
Record Keeping Requirements? A list of courses studied must be maintained for each student as well as a list of instructors with their addresses and qualifications
Teacher Certification Required? Certification required only for the "Instruction with a Private Tutor" Option
If you're interested in more information about your state's homeschool laws, contact: www.info@hsf.com and your inquiry will be answered via email within 24 hours. For details about graduation requirements in your area, contact your nearest school district office.
Updated: November 2020
California Homeschool State Laws Links:
California Colleges:
______________________________________________________________________________________________
NOTE:   HomeSchoolFacts intends the above information to be used for research purposes only. None of this information is intended as legal advice by HomeSchoolFacts.  
COVID-19 UPDATE:  Due to the COVID-19 Pandemic and the ever-changing landscape of education, we are monitoring potential changes to homeschool requirements and will be updating our state pages within the next few months.