California Homeschool State Laws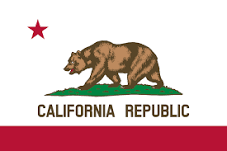 According to the California Department of Education as of April 23, 2015, "California statutes do not explicitly authorize homeschooling. Whether a homeschooled child is attending a private school and therefore is exempt from public school attendance, is a decision made by local school districts and law enforcement authorities."
Nonetheless, a number of public schools do offer independent or home-based study as an option to attendance at a brick-and-mortar school.  These options vary from school district to school district, so it's important for a parent interested in homeschooling their children to check with their local school district to learn what is available in their area.
If your district does not offer what you need, you may be able to request an inter-district transfer so your child can register in the program(s) of a district near your home.
It is important to remember that the California Department of Education does not provide guidance on how to homeschool.  Parents who file a private school affidavit to homeschool their children are required to select and provide curricular, instructional and all other materials.
California parents who wish to homeschool their children have four legal options:
Open a home-based private school (NOTE: Parent must withdraw their child from public school, request their school records, and file a Private School Affidavit or PSA);
Enroll the child in a private school that offers independent study through a Private School Satellite Program or PSP (NOTE: a PSP is a private school that has filed an Affidavit.  When a parent signs up, they become a teacher in that school);
Use a public school Independent Study Program (ISP) or a public charter school that is willing to work with homeschoolers (NOTE: With this option, the student is still in public school. The parent is considered to be a teacher's aide and will be assigned a credentialed teacher to oversee the child's educational program); or
Hire a credentialed teacher or credentialed tutor to teach your child. (NOTE: The credentialed teacher or tutor must instruct the student for at least three hours a day, 175 days each year.  School hours must take place between 8:00 AM and 4:00 PM.  Parents can use this option only for the grades that the teacher or tutor is certified to teach.)
For more information about all of these options, call the California Education Options Office 916-322-5012 and/or visit CalEdFacts at http://www.cde.ca.gov/re/pn/fb/.
Updated March 2018.
California Homeschool State Laws Links:
California Colleges:
NOTE:  HomeschoolFacts does not endorse any of the links or organizations listed above.  All of the information provided is intended for research purposes only and is not given as legal advice.  REMEMBER:  The most important thing you can do to prepare for homeschooling your child is to become familiar with your state's laws about homeschooling.