Arkansas Homeschool State Laws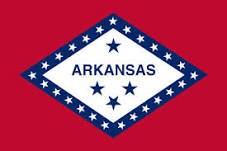 Arkansas has just one homeschool option.  According to Arkansas Code Section 6-15-501 to Section 6-15-508, a "home school" is defined as "a school provided by a parent or legal guardian for his or her own children."
Homeschool parents must, each year, notify their local Superintendent of Schools in writing no later than August 15th (or December 15th for spring attendance or 14 days before withdrawing their child from a public school while that school is in session) of their intention to homeschool their child.  Arkansas parents who have recently moved to the state and intend to homeschool their children must, within thirty days of moving into a new school district, give written notice to the superintendent of their local school district of their intent to homeschool.  The first time the school is registered with the Superintendent, the written notice must be delivered in person.  The notice must include the following information about each child attending the home school:
Name(s),
Birthdate(s),
Grade level of each child,
Name and address of last school the child attended,
Location of the homeschool,
Core curriculum to be taught at the homeschool,
Proposed instruction schedule for the school, and
Qualifications of the parents.
When parents register their home school with the Superintendent of Schools, they must also sign a waiver stating that the State of Arkansas is not liable for the education of their children during the time the children are being homeschooled. (Ark. Code Ann. Section 6-15-503(a)(2).)
Arkansas does not require teacher certification for homeschool parents and does not, by statute, require standardized testing of homeschool students.  No diploma is provided by school districts, education service cooperatives, or the Arkansas Department of Education for students enrolled in homeschool.
Updated: March 2018
Arkansas Homeschool State Laws Links:
Arkansas Colleges:
NOTE:  HomeschoolFacts does not endorse any of the links or organizations listed above.  All of the information provided is intended for research purposes only and is not given as legal advice.  REMEMBER:  The most important thing you can do to prepare for homeschooling your child is to become familiar with your state's laws about homeschooling.