American Samoa Homeschool Laws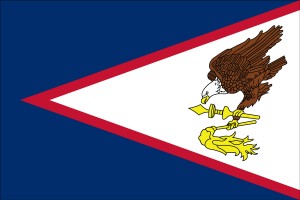 In American Samoa, "all schools carrying on regular educational work equivalent to the public school curriculum and receiving no government financial support are considered to be private schools."  By extension, based on American Samoa Code, Chapter 07, Section 16.0701, homeschools are considered to be private schools.  Children attending authorized private and home schools may not be required to attend public schools (Section 16.0703).
Anyone intending to operate a private or homeschool in American Samoa must file for and receive a certificate of authorization from the local Department of Education.  The certificate must be issued annually and is based on a physical inspection of the school, its instructional program, and curriculum.  Any private/homeschool that is not annually approved by the Department of Education will not be issued a certificate of authorization.
Any home or private school seeking first-time authorization by the Director of the Department of Education must submit the following information:
A statement of the aims and purposes of the school;
The names and addresses of the sponsors and supporters of the school;
The ages, grades and sex of each child to be enrolled in the school;
The amount of tuition to be charged, if any; and
A listing and summary of the curriculum to be used at the private or homeschool. [NOTE:  materials to be included in the curriculum must include "such material as the Director of Education may require in the interest of good citizenship" (Section 16.0704.]
Private and home schools in American Samoa must be in session the same number of days as public schools but are not required to use the same school year dates or class attendance times (Section 16.0702).  The schools are required to submit the following reports (Section 16.0706):
Monthly enrollment numbers;
An annual school year calendar;
An annual list of all teachers, showing names, ages, experience, and professional qualifications;
An annual certificate of health for each teacher;
An annual class schedule; and
"Permanent record cards" for each pupil enrolled.
Based on Am. Samoa Code Ann. Section 16.1001, private and homeschool teachers in American Samoa "must hold a certificate of qualification granted by the Department of Education."  Standardized testing of private school or home school students is not required by law.
American Samoa Colleges
NOTE:  HomeschoolFacts does not endorse any of the links or organizations listed above.  All of the information provided is intended for research purposes only and is not given as legal advice.  REMEMBER:  The most important thing you can do to prepare for homeschooling your child is to become familiar with your state's laws about homeschooling.