Georgia Homeschool State Laws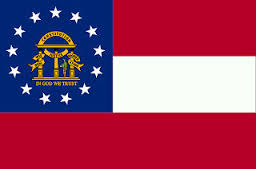 Georgia Homeschool Law/State Code – Georgia's home study law (O.C.G.A. § 20-2-690) requires homeschool parents/guardians to provide a basic academic educational program which includes the following five content areas: English Language Arts, Science, Social Studies, Reading, Mathematics.  Parents or guardians may teach only their own children in the home study program, provided the teaching parent or guardian possesses at least a high school diploma or a general educational development diploma, but the parents or guardians may employ a tutor who holds a high school diploma or a general educational development diploma to teach such children.  (https://law.justia.com/codes/georgia/2010/title-20/chapter-2/article-16/part-1/subpart-2/20-2-690/) 
NOTE:  There have been changes in Georgia Home Study Law that became effective July 1, 2020. Most notably, families will no longer be required to submit their attendance reports. Also, the state of Georgia will be allowing home study parents to verify their child's compliance with the law as required for drivers' permits, licenses, and work permits.   (https://www.homeschool-life.com/559/custom/14901)  
Compulsory Attendance Requirement – Children between the ages of 6 and 16 excused from attendance at private schools for sickness, emergencies, or other reasons authorized by board policy for public schools, are exempt from compulsory attendance. O.C.G.A. §20-2-693(b).
Number of Classroom Hours Required – School year must equal 180 days of at least 4.5 hours per day (O.C.G.A. §20-2-690(b)(3)(d).)
State Mandated Subjects – Curriculum must include reading, language arts, mathematics, social studies and science
Assessment Requirements – Georgia Code Section 20-2-690 (c) (7) requiring students in home study programs to be subject to nationally standardized testing programs at least every three years was suspended through July 31, 2020. Students are now required to participate in such testing programs before the end of the 2020-2021 school year.   (https://www.gadoe.org/Curriculum-Instruction-and-Assessment/Pages/Home-Schools.aspx )
Immunization Requirements – No immunization requirements
Parental Responsibilities
Notification Required When Homeschool Established? – Yes. Declaration of Intent to use a home study     program must be submitted annually to the Georgia Department of Education. First notification my be filed     within 30 days after the homeschool begins.
Record Keeping Requirements? – No legally mandated record keeping requirements
Teacher Certification Required? –  Parents/teachers must have a high school diploma or its equivalent
If you're interested in more information about your state's homeschool laws, contact: www.info@hsf.com and your inquiry will be answered via email within 24 hours. For details about graduation requirements in your area, contact your nearest school district office.
Updated: November 2020
Georgia Homeschool State Laws Links:
Georgia Colleges:
______________________________________________________________________________________________
NOTE:   HomeSchoolFacts intends the above information to be used for research purposes only. None of this information is intended as legal advice by HomeSchoolFacts. 
COVID-19 UPDATE:  Due to the COVID-19 Pandemic and the ever-changing landscape of education, we are monitoring potential changes to homeschool requirements and will be updating our state pages within the next few months.