Homeschool Facts is always on the lookout for great deals for homeschool families and we think we found a real winner! Global Student Network (GSN) is offering a virtual gift basket when you enroll your student between July 15 and August 15, 2018 for a full year curriculum program with Global Student Network. This gift basket includes:
Link to free DIY homeschool portfolio kit
Link to free homeschool record-keeping system
Free homeschool student ID card
Free access to Study Island for one year
DIY Homeschool Portfolio Kit Keeps Giving You ORGANIZATION!
GSN's DIY Homeschool Portfolio Kit Includes –
Materials list to create your portfolio
Instructions to assemble your portfolio (what to put where)
Reporting instructions (which reports to print, how often, and how to compile them in the portfolio)
Following the instructions in this portfolio kit will result in all your necessary and/or required documentation organized in one place. The kit is a free download to families who purchase GSN curriculum for a full year.  Click ENROLL NOW to get started.
Homeschool Record-Keeping System Keeps Giving You SIMPLICITY!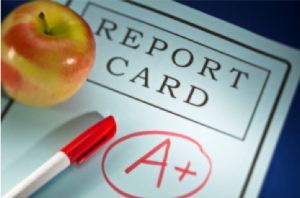 GSN's record-keeping system allows parent to create a private account into which they can enter classes their students have taken along with the corresponding grades. In addition to tracking classes, parents can generate report cards and transcripts. The record-keeping system –
Calculates GPA
Determines cumulative credits
Prints report cards*
Prints transcripts*
The final outcome is all your data in one location – homeschool records made simple! Link for this free system is located inside your "My Account" area.  If you do not have an account, click ENROLL NOW to get started.
*Report cards and transcripts – Because you, as the homeschool parent, are operating the homeschool, all documents generated and printed from our service will bear the name of your homeschool.  Global Student Network is a curriculum provider, not an educational institution. Therefore we cannot issue official documents. We simply offer the tools that allow you to generate the documents on your own using your own school's name. 
Homeschool Student ID Card Keeps Giving You DISCOUNTS!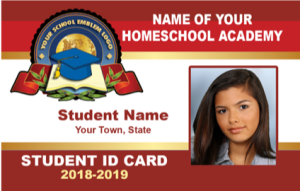 With an official student ID card, bearing the name of your homeschool, your student could be eligible for:
Discounts at stores
Discounts at restaurants
Access to programs at museums
Entrance to events
Entrance to exams (like SAT, ACT)
Book/newspaper discounts
Clothing discounts
Tech/wireless discounts
Insurance/transportation discounts
Entertainment discounts
The link to upload the necessary information for your customized homeschool student ID card is located inside your "My Account" area.  If you do not have an account, click ENROLL NOW to get started. 
Study Island

Edmentum™ Study Island is an interactive learning platform where students in grades k-12 can strengthen their knowledge and skills in language arts, math, science, and social studies. An ideal supplement to your regular homeschool curriculum.
A $99 value – free to you!
Add your free Study Island to your curriculum in your "My Account" area.  If you do not have an account, click ENROLL NOW to get started.