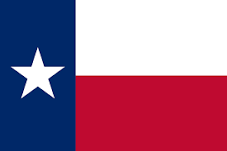 Texas is currently one of the more homeschool-friendly states in America.   George W. Bush, the 43rd President of the United States and Governor of the State of Texas from January 1995 through December 2000, emphasized the state's pro-school-choice stance when he wrote:
"In Texas, we view home schooling as something to be respected and protected – respected for the energy and commitment of parents; protected from the interference of government.  Texas does not index or monitor home school programs. We encourage parents who choose to home school, and, each year I urge my fellow Texans to recognize the dedication of home-school parents and the hard work of their children by declaring "Home Education Week."
Historically, the Texas Education Code Section 25.086(a)(1) stated that any child who "attends a private or parochial school that includes in its course a study of good citizenship" is exempt from requirements of compulsory attendance.
Because the law did not specifically mention homeschooling, the practice was officially declared illegal by the Texas Education Agency as part of a 1985 ruling.  Eighty families were criminally prosecuted on the basis of truancy.  As a result, a class action lawsuit was filed, and the court subsequently ruled that homeschools could legally operate as private schools in Texas.  (Leeper v. Arlington Indep. Sch. Dist., No. 17-88761-85 Tarrant County 17th Judicial Ct., Apr. 13, 1987.)  The court also stated that homeschools "must be conducted in a bona fide manner, using a written curriculum consisting of reading, spelling, grammar, math and a course in good citizenship; no other requirements apply." (HSLDA, Homeschooling in the United States: A Legal Analysis, 2014-2015 Edition.)
In June of 1994 the Texas Supreme Court affirmed the Leeper v. Arlington decision.  Based on the Court's ruling:
Texas homeschool parents do not have to contact a school district before homeschooling their children;
Texas homeschool parents are not required to allow the district to make visits to their home;
Texas homeschool parents are not required to have a teaching certification;
Texas homeschool parents are not required to have their chosen curriculum approved by the school district; and
Texas homeschool graduates are protected by law from discrimination by Texas colleges.
In addition:
There are no specific teacher qualifications required by Texas law; and
Texas school districts are not allowed to mandate standardized testing.
Texas Homeschool State Laws Links:
Texas Colleges:
NOTE:  HomeschoolFacts does not endorse any of the links or organizations listed above.  All of the information provided is intended for research purposes only and is not given as legal advice.  REMEMBER:  The most important thing you can do to prepare for homeschooling your child is to become familiar with your state's laws about homeschooling.