Pennsylvania Homeschool State Laws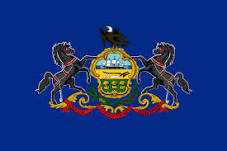 Thank you for visiting the HomeschoolFacts.com Pennsylvania Homeschool State Laws page.  HomeschoolFacts does not endorse any of the links or organizations shown.  None of the information provided is intended as legal advice, but simply as an information starting point.
In addition to these links, be sure to contact your local support groups and your state Department of Education for up-to-the-minute information regarding state requirements.  Homeschool Support Groups are generally more than happy to assist you in interpreting your state laws.
Pennsylvania Law Links:
CHAP – Christian Homeschool Association of Pennsylvania

Related Pages:
Homeschool Support Groups in Pennsylvania
Colleges in Pennsylvania