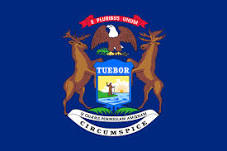 Michigan's Revised School Code 380.1561(3) exemption (f) states that a child is not required to fulfill public school compulsory attendance requirements if "The child is being educated at the child's home by his or her parent or legal guardian in an organized education program in the subject areas of reading, spelling, mathematics, science, history, civics, literature, writing and English grammar." If a family decides to claim exemption (f), the following conditions apply:
The Michigan Department of Education will play no role with the home school family and there is no requirement to provide notice to the state when creating a homeschool ;
The homeschool will not be reported as a nonpublic school to the Michigan Department of Education;
Intermediate and local school districts are responsible for interpreting and enforcing the Compulsory School Attendance Law;
The only requirement for the homeschool teacher is that they must be the parents or legal guardians of the children being homeschooled – no teacher certification or record keeping is required; and
Students in the relevant homeschool family are eligible to enroll in noncore public school classes such as band, physical education and music. (NOTE: the inclusion of homeschoolers in public school athletics is determined on a case-by-case basis by the local school.)
Registration of a homeschool in Michigan is suggested by the state, but is not required. If the homeschool is registered with the state, the homeschool parent who will be the teacher must have a teaching certificate or a bachelor's degree. (NOTE: This requirement is waived if the parent files an objection based on religious beliefs.) In addition, the registered homeschool must provide records of enrollment, courses of study and teaching qualifications upon request of the Department of Education.
Standardized testing is optional for Michigan homeschoolers. If the homeschool family chooses to participate in standardized testing, their students may take the Michigan Education Assessment Program (MEAP) test and/or the Michigan Merit Examination (MME) at their local public school.
Michigan's homeschool regulations suggest, but do not require, that the homeschool parent or guardian assign homework, give tests and issue report cards and transcripts. If homeschooling continues through grade 12, the parent issues a high school diploma to the graduate.
Michigan Homeschool State Laws Links:
Michigan Colleges:
NOTE: HomeschoolFacts does not endorse any of the links or organizations listed above. All of the information provided is intended for research purposes only and is not given as legal advice. REMEMBER: The most important thing you can do to prepare for homeschooling your child is to become familiar with your state's laws about homeschooling.