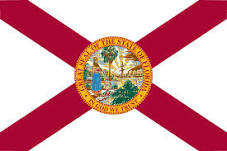 In the State of Florida, all children between the ages of six and sixteen are required to be enrolled in school and attend classes.  Based on Florida statutes, any child in this age range must attend one of the following:
Public school,
Parochial school,
Private school,
A home education program, or
A private tutor program.
The three options allowed by the State of Florida for homeschooling include:
Attend a non-campus-based private school;
Start a home school program – parents must send a Notice of Intent to the local school superintendent and maintain activities and work logs and file an annual evaluation report with the State for each student in the program; or
Establish a private tutoring program.
In Florida, all home education students are subject to oversight by school district employees.  Parents are required to file an annual evaluation for each student in the home school and must be ready to provide all records and samples of student's work whenever requested by the Superintendent of Schools.
Florida Homeschooling Requirements and Regulations
The parent, if also the teacher, is not required to hold a valid Florida teaching certificate;
Homeschools are not required to meet the usual requirements of a "school day;"
Homeschool students are allowed to participate in interscholastic extracurricular student activities;
Homeschool students are eligible to participate in Florida's "Bright Futures Scholarship Program;
Homeschool students can participate in dual enrollment programs; and
Homeschool students are eligible for admission to community colleges and state universities.
Florida Homeschool State Laws Links:
Florida Colleges:
NOTE:  HomeschoolFacts does not endorse any of the links or organizations listed above.  All of the information provided is intended for research purposes only and is not given as legal advice.  REMEMBER:  The most important thing you can do to prepare for homeschooling your child is to become familiar with your state's laws about homeschooling.