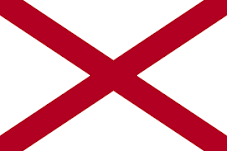 Although there is no specific legal provision for establishing home schools in Alabama, Alabama education law states that "a home school can seek qualification as a private school, church school or under the private tutor option." (Source:  Code of Alabama 1975 Sections 16-28-1(1), 16-28-(1)(2), 16-28-5.)
Every child in Alabama between the ages of 7 and 16 is "required to attend a public school, private school, church school, or be instructed by a private tutor certified by the state of Alabama, for the entire length of the school term in every scholastic subject under the compulsory attendance law." (Code of Alabama 1975 Section 16-28-3.)
To qualify as a private school, a home school "must hold a certificate issued by the state superintendent of education that shows the following requirements are being met (Code of Alabama 1975 Section 16-28-(1)(1):
Any teachers are state certified;
Subjects mandated by the state are included;
Instruction is in English; and
Regular attendance is kept."
Private schools, but not church schools, are required to offer instruction "in the several branches of study required to be taught in the public schools."  (Code of Alabama 1975 Section 16-28-1(1).)  Private schools, but not church schools are required to use the English language for instructional purposes. (Code of Alabama 1975 Section 16-28-1(1).) As of 2014, Alabama had no programs for financial assistance for attendance at private schools.
In Alabama, a church school is a school "operated by a local church, group of churches, denomination, and/or association of churches on a nonprofit basis which do not receive any state or federal funding."  (Code of Alabama 1975 Sections 16-28-1(2) and 16-46-1(3).)  If a home school is operated as a ministry of a local church, there are no legal requirements for instructors.
Students who choose to homeschool in Alabama and do not qualify as a church school must elect to complete school attendance through use of a private tutor.  The Alabama private tutor option is defined as "instruction by a state certified teacher who teaches in English state required courses between 8:00 a.m. and 4 p.m. for a minimum of three hours per day over the course of at least 140 days during the calendar year."  (Code of Alabama 1975 Section 16-28-5.)
High school diplomas are not required for homeschooled students but are available for nonpublic school students in Alabama.
Alabama Homeschool State Laws Links:
Alabama Colleges:
NOTE:  HomeschoolFacts does not endorse any of the links or organizations listed above.  All of the information provided is intended for research purposes only and is not given as legal advice.  REMEMBER:  The most important thing you can do to prepare for homeschooling your child is to become familiar with your state's laws about homeschooling.